Sending our journos in search of interesting things on the show floor, we discovered the new Nautilus 500 watercooling system, which aims to be the easiest watercooling system to setup to date (see our initial exclusive report.)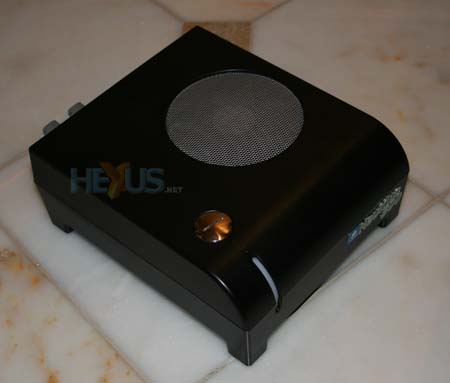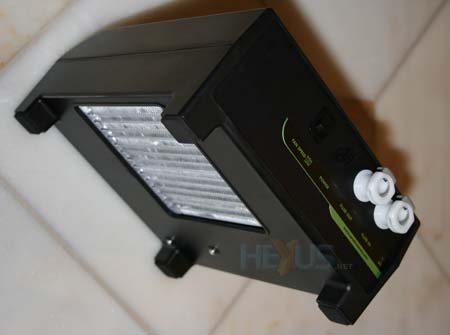 The Nautilus was cooling a Pentium 4 powered system equipped with 2x 1GiB Corsair RAM (naturally) plus a pair of X1800Pros... master and slave, for some crossfire fun.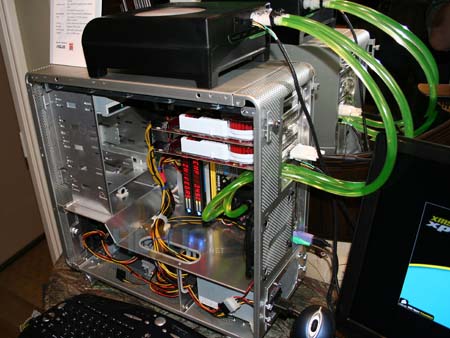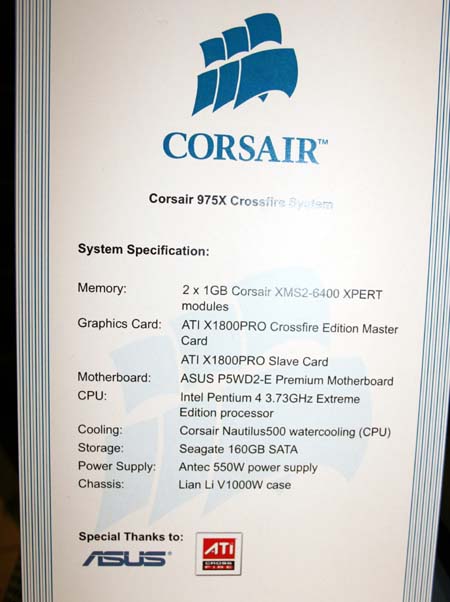 Most of the cooling system is external, sitting neatly atop the PC's case, with only the CPU waterblock mounted inside it. The clips for the waterblock clip through the mounting holes on the motherboard, meaning the board doesn't necessarily need to be removed for the block to be installed.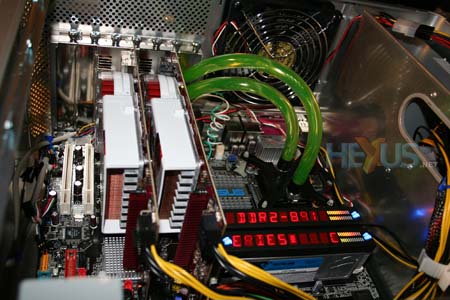 Corsair's latest watercooling solution looks both very neat and very easy to setup. We expect it will attract a number of cautious enthusiasts to try out the wet stuff for the first time. As we reported previously, it can knock around 15C off under-load temperatures compared to stock cooling, but is that enough to really make it worth getting over a silent heatsink/fan combination? We look forward to seeing the results of such a test.