We hung out with Noctua's Jakob Dellinger to check out some of the company's current projects, the first of which was a prototype of a new top-down heatsink design engineered for flexible usage.
The as-yet unnamed prototype is aimed at HTPC and mini-ITX systems where space is in one way or another an issue. It is both a 120mm and an 80mm heatsink insofar as the top accepts the former and the bottom has room for the latter. When there's room, the 80/120mm combo provide push-pull airflow for maximum cooling performance from the 4 heatpipe design.
If vertical space is tight, the 120mm fan can be removed to squeeze in the HSF. But if clearance from motherboard sticky-outy-bits is the bigger issue, the 80mm fan can be sacrificed to put some space between components and the cooler.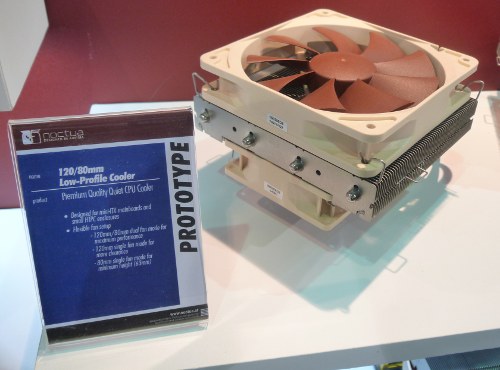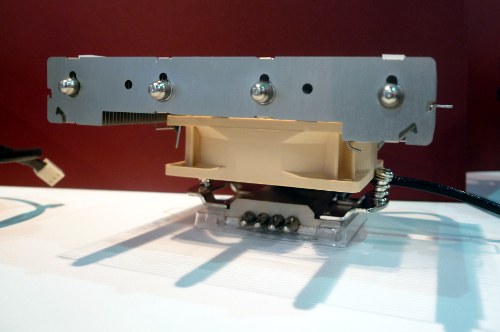 Look out for coverage of some of Noctua's other designs in an upcoming HEXUS.tv show.