Austrian cooling specialist Noctua has unveiled the successor to its award-winning NH-U12P-series coolers in the form of the NH-D14.
The monstrous CPU cooler, pictured below, features six nickel-plated copper heatpipes, dual aluminium radiators and Noctua's high-end dual-fan configuration.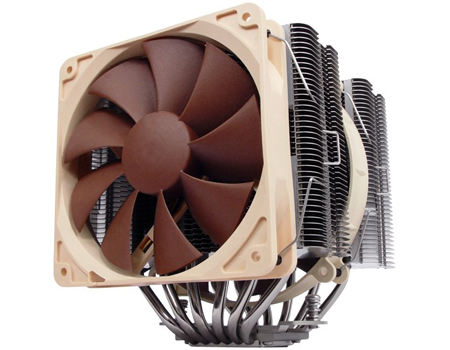 With the supplied NF-P14 (140mm) and NF-P12 (120mm) fans, the NH-D14 measures 160mm x 140mm x 158mm and weighs in the region of 1,240g.
A larger surface area and improved efficiency help aid heat dissipation, and Noctua reckons the NH-D14 in ultra-low-noise mode can outperform the erstwhile NH-U12P at full speed. "We're confident that this cooler will appeal to overclockers and silent enthusiasts alike," says Noctua CEO Mag. Roland Mossig.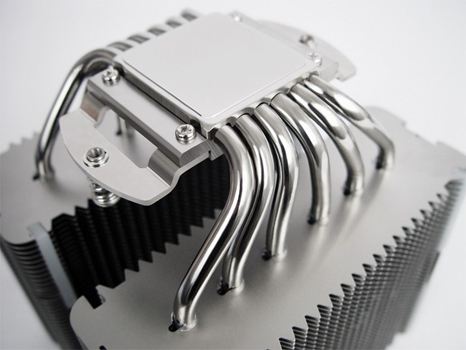 Sounds like a mighty competent solution, and though we've yet to see any real-world performance figures, we'll find out soon enough as the Noctua NH-D14 hits retail later this month priced at €74.90 (roughly £67).
In terms of CPU support, Noctua will be shipping its new cooler with its SecuFirm2 multi-socket mounting system, so Intel's LGA1366, LGA1156, LGA775 and AMD's AM2, AM2+ and AM3 are all covered.