There's not exactly a shortage of beefy high-end air coolers out there, but here's another one to add to the list - Noctua's NH-D14.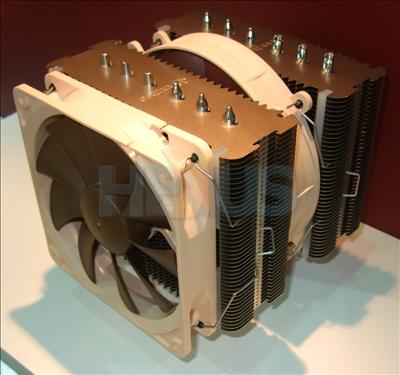 The cooler features a total of six heatpipes and dual radiators equipped with more fins than we're willing to count. Noctua's using an asymmetrical design, stating that providing the option to mount a second or third fan on either side of the cooler helps maintain compatibility with most systems. It's worth noting, though, that the additional cooling power added by a second fan is estimated to be at around just 10 percent, and a third fan is therefore unlikely to be worthwhile.
The NH-D14 utilises Noctua's LGA1366-supporting SecuFirm2 mounting system - which, remember, is freely available to existing Noctua customers contemplating a Core i7 upgrade.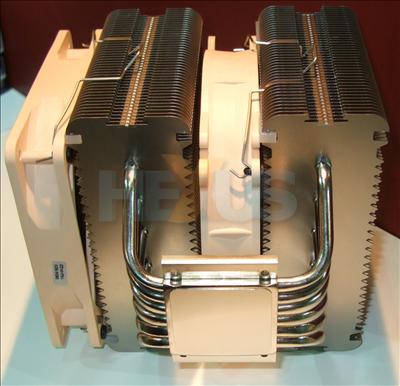 Noctua will ship the cooler with two fans, and the one shown in the middle is the all-new NF-P14 PWM 140mm. What's interesting is that the NF-14 features a round frame with 120mm mounting holes - making it easier to mount in tight spaces, says Noctua. The PWM-controlled fan makes use of a 140mm impeller with Vortex-controlled notches, and features a metal reinforced motor hub.
No word on pricing, but Noctua expects the cooler and fan to reach market in a matter of weeks.