It was around about this time last year that Corsair managed to push a single module of DDR3 memory up to 2,462MHz. Back then, that stood as a world record, but what use is the overclocking ability of a single module?
Wanting to go one better, Corsair's engineers have now announced that they've set a new world record for DDR3 frequency on an system armed with Intel's soon-to-be-released Core i7 975 Extreme Edition processor. Using a tri-channel 6GB kit of its Dominator GT 2000C7 memory and an eVGA motherboard, the California-based outfit managed to hit 2,533MHz with latencies of 7-8-7-20.
That's pretty damn quick, and the proof, as they say, is in the pudding: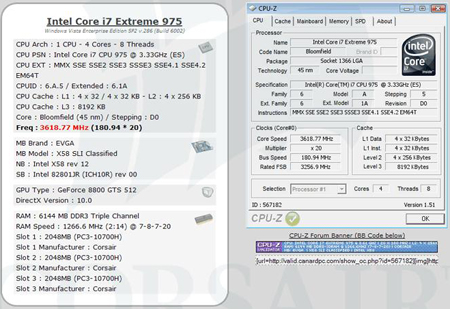 It's worth noting, of course, that the modules used will set you back somewhere in the region of £250 to £300. That's out of reach for many, but Corsair's message to die-hard enthusiasts is clear: "As the new world record shows, Corsair's modules are second-to-none in terms of performance, stability and quality".