We've already seen some handy Core i7 conversion kits from the likes of Aqua Computer, but nobody has yet been quite as generous as Noctua.
The Austrian manufacturer is giving its customers a free SecuFirm2 mounting kit that makes all Noctua CPU coolers manufactured since 2005 compatible with Intel Core i7's socket LGA1366.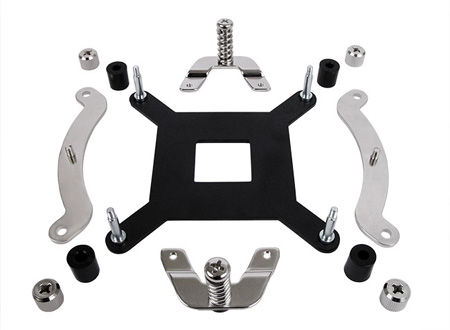 In order to get one at no cost, existing customers must upload proof of purchase of both a Noctua CPU cooler and either a socket 1366 motherboard or a socket 1366 CPU. Once verified, Noctua will send out the SecuFirm2 mounting kit free of charge.
Roland Mossig, Noctua CEO, comments:
We always strive to provide premium quality service for premium quality products and we like to think of our coolers as safe long-term investments. That's why we've decided to stick to our policy of providing mounting kits free of charge with the new LGA1366 socket so that our customers can continue to use their coolers on the new Core i7 CPUs.
Customers will be able to request the SecuFirm2 mounting kit once Intel's Core i7 reaches stores.
Official press release: Noctua offers free mounting kit for Intel Core i7
Official product page: Noctua.at