This time last week, Nexus announced its FLC-3000, one of the first CPU coolers to be billed as Core i7 compatible.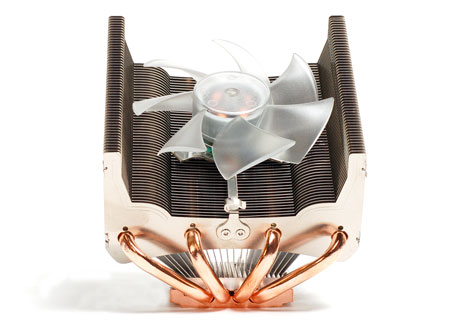 The tilted cooler features four 6mm copper heat pipes at a 30-degree angle, a SkiveTek heatsink and a 92mm PWM-controlled fan attached to a series of ultra-thin fins. Trouble is, Nexus states that the cooler is compatible with socket LGA1366, LGA775 and AM2. Knowing that LGA1366 and LGA775 have heatsink mounting pins placed at different lengths, we wondered how Nexus had managed to get around the backward-compatibility problem.
Well, it turns out that it's even simpler than we thought. We'd guessed the cooler would ship with two different-sized mounting brackets, but Nexus has gone one better by making its existing LGA775 bracket slightly longer, allowing for LGA1366 holes to be added on the same piece of kit. Nexus' Dennis van Driel provided the following illustration:

It's quite a handy solution, and we wouldn't be surprised to see other manufacturer's adopt the same system.
Official product page: nexustek.nl