If you thought that the over-sized cooler-silliness would stop with the Cooler Master Gemen II, think again.

It seems that Scythe wanted to make a statement about just how big its coolers and business have become in just five short years.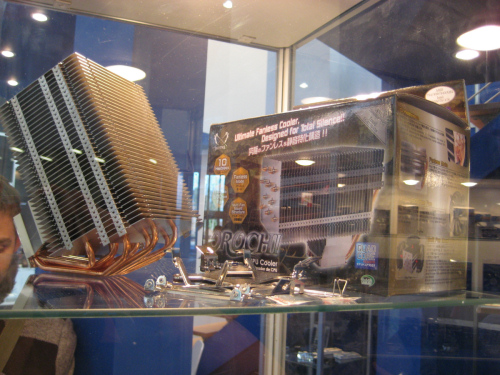 Ladies and gentlemen, this is the Orochi cooler (apparently named after the Japanese dragon fought by the warrior-god Susano-Oh).

If you thought you had compatibility problems before now, they're as nothing to the problem you'll have finding a case/motherboard pairing that can hold the Orochi. With 10 heat pipes, the offset-design of the cooler means that it will overhang the memory by some margin, although all the heat can be cut back with an optional 140mm fan.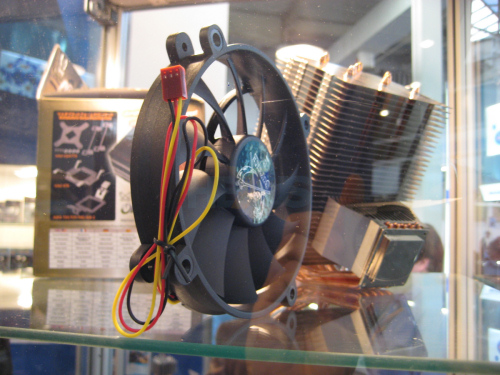 Yup, we said 140mm. With room to spare either end, you get an idea of just how big this cooler really is. It's certainly the biggest production-ready CPU cooler we could find at CeBIT 2008. Expect to see it on sale in the near future - price still unknown, of course.