A cooler that could be confused for an alien life-form
Taiwan-based Enermax, manufacturers of PC power supplies, cooling solutions, cases and more, has provided us a little taster on what to expect at CeBIT next week.
First up is literally the mother of all notebook cooling pads. Pictured below, this 25cm fan is housed in a massive diamond-cut aluminium frame.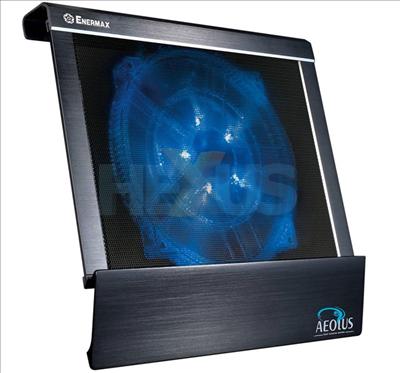 Enermax has decided to call this cooler-supreme the AEOLUS, named after the Greek God of wind no less. We're told that AEOLUS will reach retail by mid-April, it'll be available in black and silver and retail for about $60 +VAT.
Another little taster from Enermax comes in the form of its AURORA Micro KB006U keyboard, a smaller version of its already-available AURORA Premium KB007U.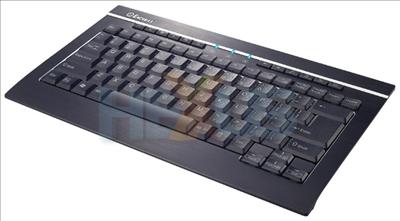 Scheduled to launch in mid-April, the Micro KB006U provides 10 media keys that didn't feature on the Premium KB700U. It'll carry a price of approximately $65 +VAT.
Finally, there will also be a AURORA Micro Wireless KB008W keyboard. This one will pack a trackball, scrollwheel and 7 media keys. It'll retail at approximately $75 +VAT when it launches later this summer. Unfortunately, Enermax wouldn't provide a picture of this one until CeBIT actually begins - aw, spoil sports!
HEXUS will be on hand at CeBIT next week and we'll be taking a closer look at the enormous AEOLUS!