ENERMAX's Uber Chakra chassis, bigger brother of the regular Chakra, made headlines by having a huge (250mm) fan in the side panel.

AMD's pretty tight with the ENERMAX folk and has taken the Uber Chakra as the chassis of choice for pimping Ruby.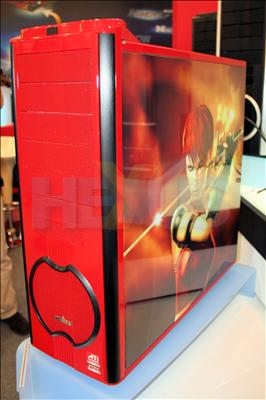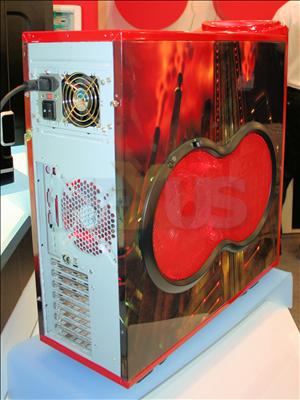 [advert]This limited-edition case features a custom paintjob. It's interesting to note that AMD will be selling it directly to the public. Even though it's priced at around $700, some Ruby-loving folk are sure to splash out for the pleasure of having exclusive hardware. Makes for an interesting talking point at LANs, we suppose.