Premium PC power supply, cooling and chassis specialist be quiet! has announced that the Silent Base 800 Window chassis is now available. This chassis is a visually updated version of the HEXUS Recommended Silent Base 800, reviewed in November last year. The Silent Base 800 was be quiet!'s first ever chassis.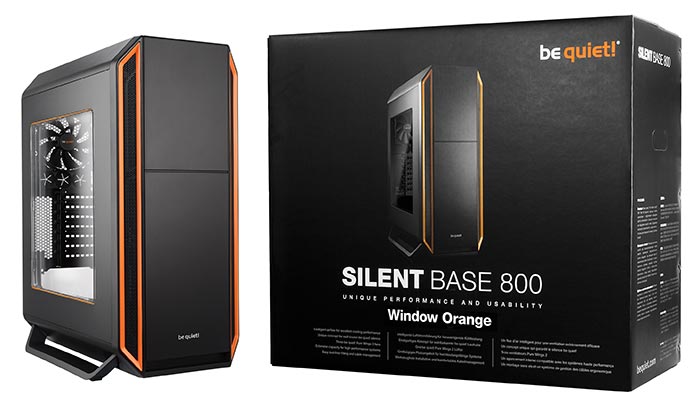 As you might have already guessed from the product suffix, the be quiet! Silent Base 800 Window chassis adds a popular feature that many PC builders like to see in a chassis: a window. However be quiet! hasn't cast aside its concern for silence – a window might have offered poorer noise-proofing than an uninterrupted metal sheet constructed side. Thus the designers of the Silent Base 800 Window decided to equip the new chassis with double glazing.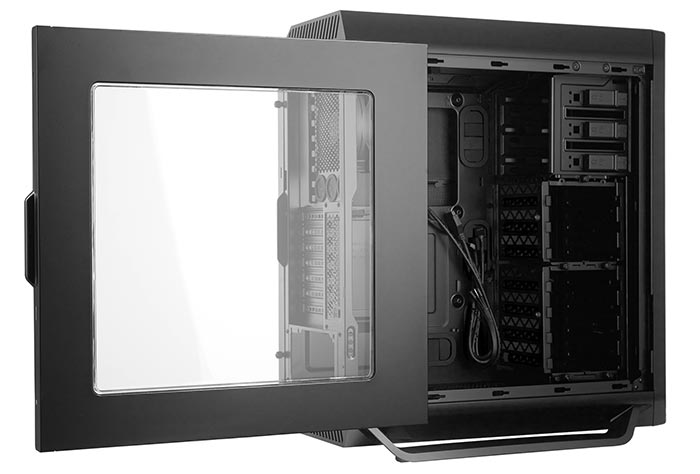 Be quiet! says that its window design "allows for an optimal, transparent presentation of the entire system," whilst retaining the silent properties and existing feature set of the Silent Base 800. A chassis window system might not only allow a greater amount of noise to permeate, it could even introduce vibration noise due to poor frame construction. Readers will be reassured to hear that the window is framed by a rubber insert. The 'frame' is made in three colours to match the chassis colour option you choose. The window is made of a high scratch and impact resistant material.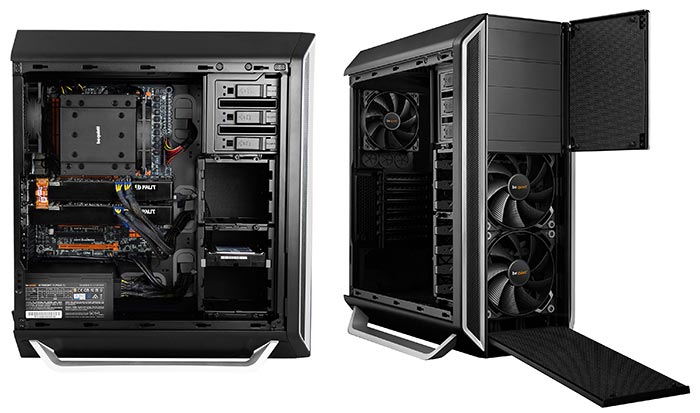 Key features of the Silent Base 800 (Window) chassis models are:
Intelligent airflow for excellent cooling performance
Unique concept for well-known be quiet! silence
Three pre-installed be quiet! Pure Wings 2 fans
Easy tool-free fitting and cable management
Or just buy a window for your 'old' Silent Base 800
For those of you who have already invested in a Silent Base 800 chassis, be quiet! is making the windowed side panel available separately. The company says that this same window is also compatible with the Silent Base 600.
While be quiet! says the new range of windowed chassis are available right now, they are only available on pre-order at Scan in the UK (at £100 inc VAT) at the time of writing. The Silent Base 800 Window is available in black/black, black/orange and black/silver with an MSPR of €149.90 (119 GBP / 149.90 USD ex. VAT). The Window Side Panel will be available on its own in August, at an MSRP of €29.90 (24.99 GBP / 29.90 USD ex. VAT).