TJ-06 continued
Here's a shot of the passive CPU cooler.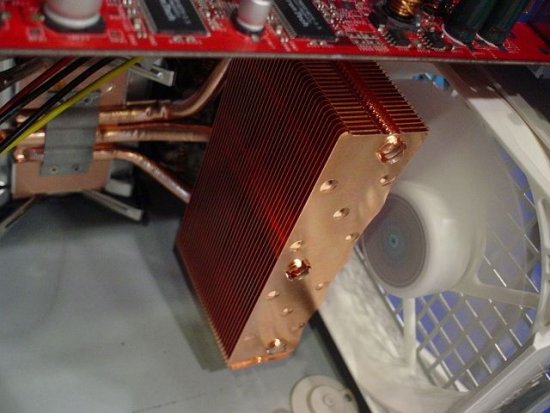 Copper using heatpipe technology, it looks pretty hefty. No word if it ships with the case but I'd imagine not.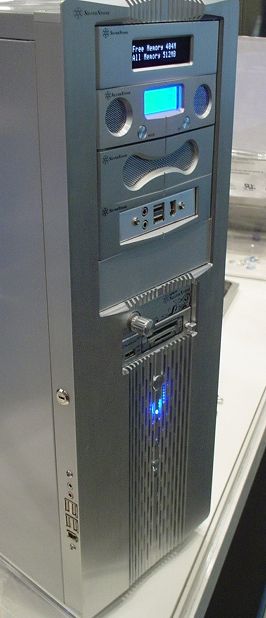 The bezel is aluminium, the rest of the chassis made of steel. Silverstone's accessory bays are in evidence in the display sample. Look closely and you'll spot the external ports.




Line and mic input, four USB2.0 and a single 6-pin powered FireWire400 port.

We'll endeavour to get a TJ-06 sample from Silverstone as soon as Computex is finished. It takes a great approach to overall case cooling and looks good too. Good stuff from the ex-ATCS folks.