Having moved on from sexing-up tanks, Cubitek wants to break out of the box and has turned its attentions to the humble cube. Taking one cube and adding some magic has conjured up the Magic Cube, again calling on the sleekness of all-black anodised aluminium to turn one box of tricks, into three.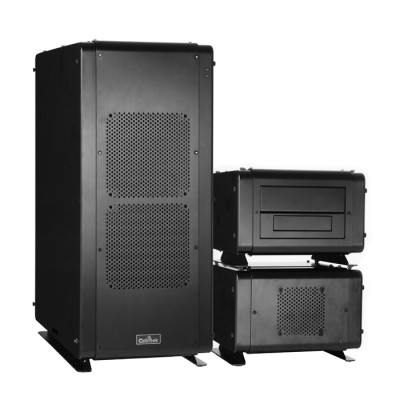 The Magic Cube series, beginning with the Magic Cube 3 HDD, takes us through several seasons by separating the placement of components into one of three cubes. Climate control is the key, with components being housed strategically to provide a quieter and cooler computing environment. If on the other hand, location is your key interest, the Magic Cube supports many looks - from individual placement to the more traditional, combined look - whilst cable openings on the back of each unit, and removable side panels, are said to add to the allure of flexibility.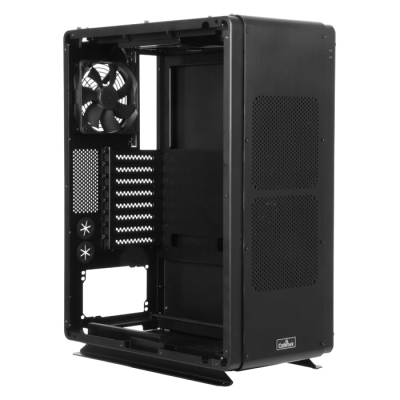 Keeping things from getting too sweaty in the Motherboard Cube are two 140mm intake fans, combined with a 140mm top-panel fan and 120mm rear fan, both working on exhaust duties. Continuing with the cooling theme, you've got two rubber-lined holes for liquid cooling solutions and if air conditioning is your thing, CPU coolers up to 180mm in height are accommodated. As a home for components, ATX and E-ATX motherboards can get their feet under the carpet and VGA cards up to 340mm won't get the cold shoulder either. The Motherboard Cube doesn't turn away two 2.5in drives and support for two USB 3.0 ports, a single e-SATA port and HD+AC97 audio ports is also included.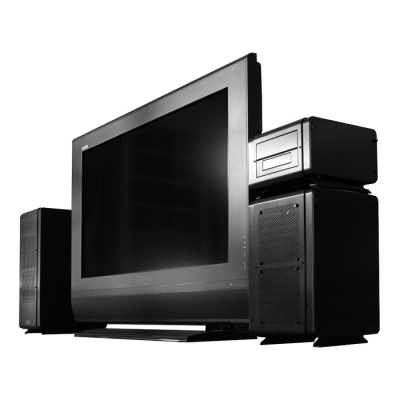 Next up is the Hard Disk Drive Cube. Tool-less mounting for three 3.5in drives and two 2.5in drives is the key feature in this apartment. Anti-vibration measures take the visage of rubber-rings for the included thumbscrews and the ice-factor, comes courtesy of an 80mm fan. A larger model - the Magic Cube 8 HDD - goes big on 3.5in drive support and takes this up to eight, whilst maintaining commonality with the series.
Last, but not least, is the Optical Disk Drive Cube. Two 5.25in drives can settle in nicely here, plus there's the option to utilise an included converter to transform a 5.25in bay into a 3.5in one, should increased storage support be on your mind.
Pricing, excluding tax, is expected to be $210 and $240 USD for the Magic Cube 3 HDD and Magic Cube 8 HDD, respectively.