There's a recession on, and as much as we'd all like to fork out for Lian Li's $240 ARMORSUIT PC-P50R, some of us just can't afford to do so.
Well aware of the situation, California-based NZXT continues to roll out low-cost steel alternatives and its latest is Beta - a mid-tower gaming chassis that promises "tremendous value without sacrificing performance" - all for the tidy sum of $49.99.
Beta, pictured below, measures 200mm x 430mm x 501mm and weighs 7.28kgs. As a gamer-orientated chassis, it features room for a four-fan cooling system comprising of a front blue LED 120mm intake, a rear 120mm exhaust and two 120mm side-mounted fans, too. Unfortunately, the latter three are all optional.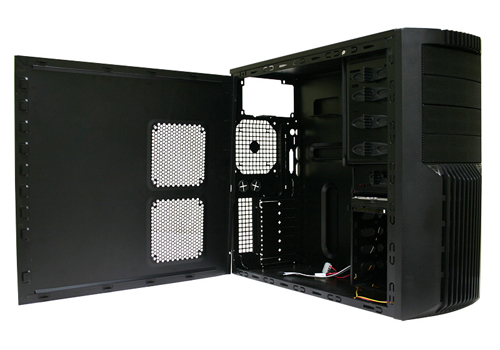 Inside, users will find four 5.25in drive bays and five 3.5in drive bays equipped with screwless installation, as well as top-mounted USB/Audio ports. There's room for an ATX motherboard and power supply, and depth for 10.5in graphics cards.
Not a whole lot of frills, clearly, but what do you expect for $49.99? Interested in taking a closer look? Head on over to the official product page: www.nzxt.com/products/beta