HEXUS reported upon the unveiling of the be quiet! Pure Base 500 at Computex 2019 earlier this year. You can look back at our introductory product tour from the exhibition floor here. As stated at that time, this affordable be quiet! case was due to arrive in September, and now be quiet! has officially said it is indeed available globally.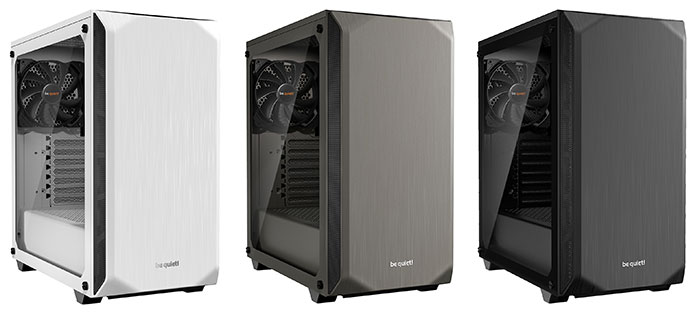 The be quiet! Pure Base 500 is an important product for the German cooling, PSUs and cases firm as it delivers the best price-performance ratio in its PC case range. Cases priced at around this level (£70 to £80) are understandably popular in the mass market. Furthermore, be quiet! asserts that the Pure Base 500 is "the perfect case for all who value compactness and highly functional features".
Official highlights of the Pure Base 500 are as follows:
Exchangeable top cover for silent or high-performance systems
Two preinstalled Pure Wings 2 140mm fans
Insulation mats on the front, sides and the regular top cover
Water cooling ready for radiators of up to 360mm
Generous space for high-end graphics cards and large coolers
Various options to install up to 5 SSDs in total
PSU shroud and smart cable routing options provide a neat interior
Easy PSU installation from the back of the case
There are quite a lot of permutations of the Pure Base 500 available; three colours (black, white, metallic grey), each with a choice of a plain left side panel or tempered glass side panel. Then, once you get it home, you can choose to fit the silent or high performance max airflow vented top cover.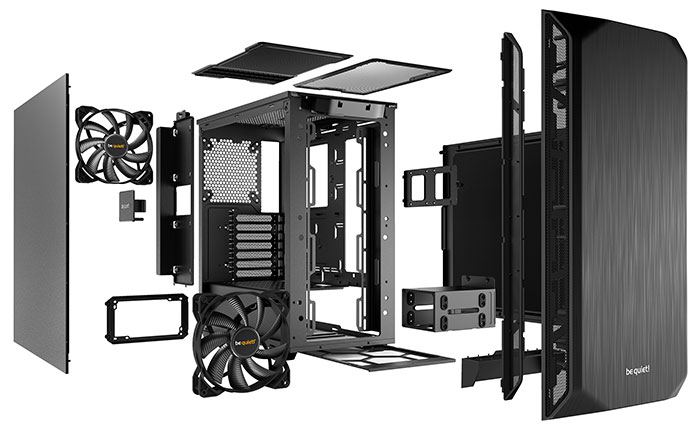 This ATX, microATX, and mini-ITX motherboard compatible case measures 450 x 231 x 463mm. It can fit cooler heights as tall as 190mm, graphics cards up to 369mm long, and PSUs up to 258mm long. There is top front panel access to 2x USB 3.0 ports, mic in and audio out, and a power button (sadly no USB-C).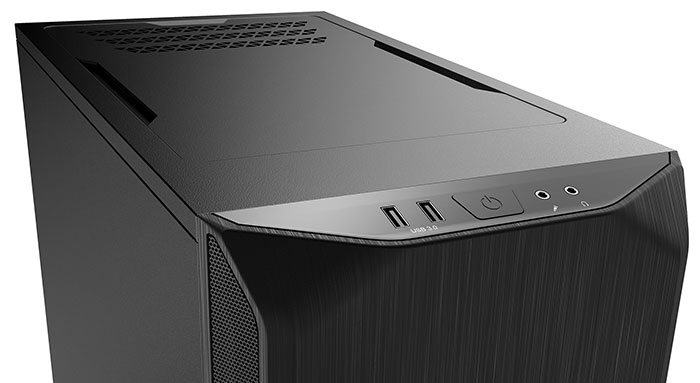 MSRPs are $69.90 (Black), $79.90 (Black Window), $74.90 (Metallic Gray and White), $84.90 (Metallic Gray Window and White Window). In the UK those prices will range from £69 to £79 depending on colour, with an extra £10 for the tempered glass side panel option. Buyers get a three year warranty.