Computex 2005: Thermaltake put a new spin on cases

Computex 2005: Thermaltake put a new spin on cases





Thermaltake have always made some of the most innovative and outrageous cases on the market whilst still retaining sensible, usable features. Now they've taken the expertise to a new level with the Eclipse DV.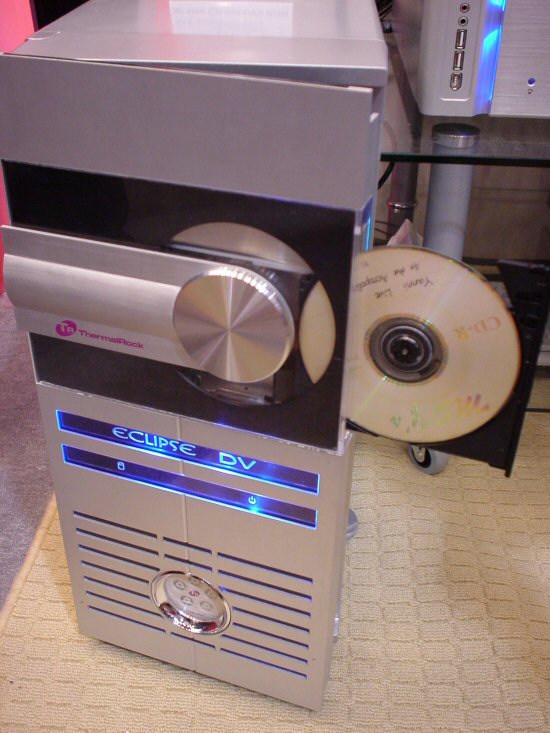 Based on the Eclipse case we covered at CTS, and proving our hints to be true, Thermaltake have mounted a slimline CDRW/DVD-ROM drive in the door of the new Eclipse DV. Set for a July release, the DV will initially ship with the CDRW drive but, costs allowing, will likely ship with a DVD writer sometime afterwards.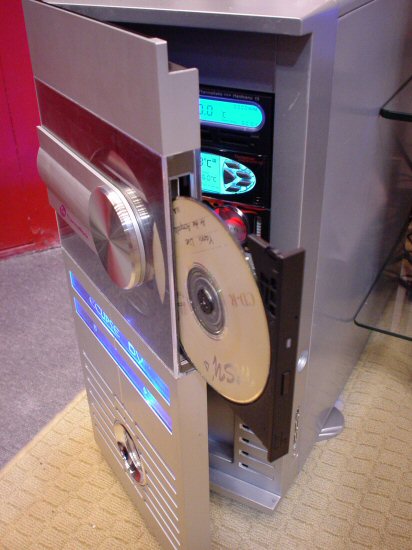 The slimline drive can be operated with the door open or closed, allowing you to mount devices in the four 5.25" bays which will be hidden with the door closed. With front and side locks, the drive makes accessing media easy and simple and saves faffing about have to unlock the door all the time.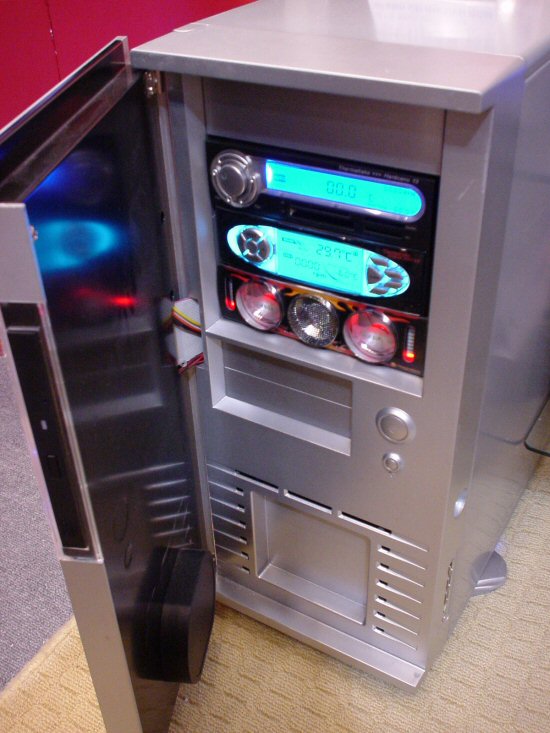 Other features of the case include compatibility with ATX and Micro ATX mainboards, mountings for 120mm fans front and rear, seven 3.5" drive bays (4 internal) and an optional side window.