It's funny what you can find on the show floor if you look hard enough. SilverStoneTek's booth was a case in point.

Clearly on display in the new, lower-cost SG02 chassis and as-yet unreleased from AMD, was a Radeon HD 3870 X2 (R680) graphics card - or is it just something far more mundane? We let you decide.

SilverStoneTek was keen to highlight the expansive qualities of its SG02-F SFF chassis that's a derivation of the popular SG03, and how better to do it than by showing the extra-long card in all its glory.

The SG02 hits a lower price-point than the '03 by, in the main, being constructed out of steel rather than aluminium. You can either opt for a white- or black-fronted chassis.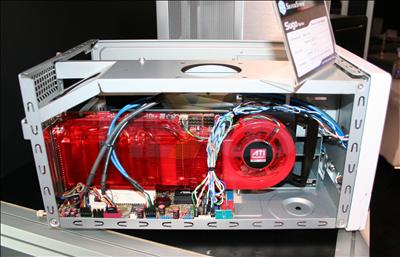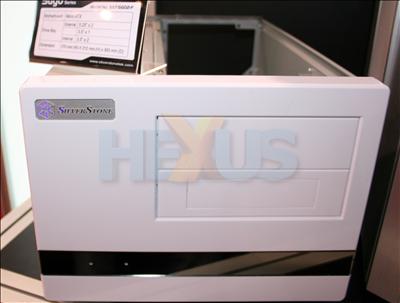 Retailing at around £60, including VAT, the SG02 measures 270mm x 212mm x 393mm (WxHxD), accommodates a microATX-sized motherboard, and has space for a couple of 5.25in and three 3.5in bays, as well as a reglular ATX PSU.

Expect it to go on sale in March 2008.

All HEXUS CES 2008 content