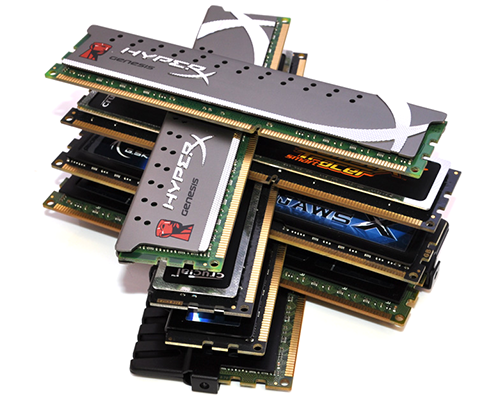 Remember when memory was a key consideration to a new PC? These days, cheap-and-cheerful kits are readily available, and with a good chunk of the onus having shifted to the CPU's onboard cache, there's less reliance on premium memory modules when speccing a high-end build.
That isn't to say the temptation isn't there, mind. DDR4 has delivered a sizeable increase in bandwidth, quad-channel configurations are now widely available, 16GB modules have become common, and the big names in the industry are continuing to push higher headline speeds.
To help gauge the temperature of the memory market as it stands today, our question of the week is: how much memory is inside your main PC? Feel free to share speeds and configuration, and we'd be intrigued to know whether or not you deem your current setup adequate for your needs.