OCZ Technology has a cunning plan. It goes something like this. Invite the world's press over for an after hours party and have a VP stand in a corner, next to some new, unreleased technology. Said press then congregate and snap pictures of this new technology and publish it on websites like these. A cunning plan indeed.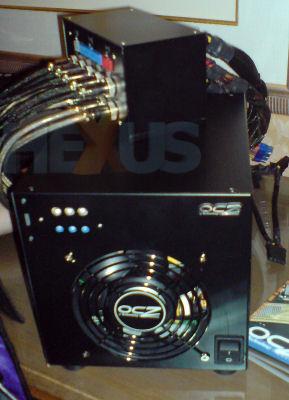 The new technology is an external power supply with a whopping 2kW power rating. It's so outlandish that it requires two power plugs in the U.S. How does 140A on the 12V rail sound?

The question is whether you have a rig that can exploit the outrageous power on offer.

We'll have more on this behemoth later today when we meet up with OCZ's brass.