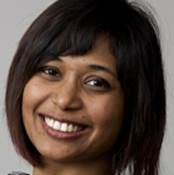 This is a guest blog by Bee Hayes-Thakore, Product Marketing Manager for CPU at ARM. The views expressed in this blog are hers alone. We invited Bee to share some thoughts on how big.LITTLE processing is shaping up for 2014 and beyond.
big.LITTLE's big year
The momentum behind ARM® big.LITTLE™ multi-processing technology is continuing to build in 2014 with new ARM partners adopting the technology and a range of devices coming to market. Many companies, including Fujitsu, HiSilicon and LG, have indicated that they have big.LITTLE SoCs in development. In the meantime Allwinner, MediaTek and Samsung Electronics, who all announced their plans in 2013, have now begun to release devices onto the market.
In February, Allwinner announced the UltraOcta A80 processor. Featuring a quad-core ARM Cortex®-A15 and quad-core Cortex-A7 big.LITTLE processor implementation, the device is targeted at tablets, Over-The-Top (OTT) media players, notebook PCs, all-in-ones, and even smart TVs. One of the first devices in 2014 to feature the Allwinner A80 will be the Teclast T97 Air, an Android tablet with a 9.7in, 2,048x1,536-resolution display.
Also in February, following the successful MT8135, MediaTek announced its octa-core SoC MT6595 featuring four ARM Cortex-A17 CPU cores, running at 2.2GHz and four Cortex-A7 at 1.7GHz. Mediatek has also shown outstanding performance of the MT8135 processor-based tablet SoC on heavy web downloading, hardcore gaming, high-quality premium video viewing or rigorous multitasking.
The Samsung Exynos 5 Octa (5422) processor also emerged early in 2014. Equipped with quad-core Cortex-A15 (up to 2.1GHz) and quad-core Cortex-A7 (up to 1.5GHz) with Global Task Scheduling (GTS) enabled as the Heterogenous Multi-Processing (HMP) implementation, this will power some international versions of Galaxy S5.
Samsung also introduced a new SoC from the Exynos family: the Exynos 5260. This is the first hexa-core mobile CPU - it uses two big cores and four LITTLE cores in a similar big.LITTLE pairing. The hexa-core Samsung Exynos 5260 is now shipping in Galaxy Note 3 Neo.
In addition to these, Samsung has also announced that the 11.6in model of new Samsung Chromebook 2 is powered by Exynos 5 Octa based on four big cores (Cortex-A15 processors at 1.9GHz) and four LITTLE cores (Cortex-A7 processors at 1.3GHz) and the 13.3in model is also powered by Exynos 5 Octa, configured with big.LITTLE technology (Cortex-A15 processors at 2.0GHz and Cortex-A7 processors at 1.3GHz). Both models also incorporate powerful features of ARM Mali™-T628 GPU and ARM Artisan™ physical IP.
 "We're particularly excited to see the new 13in form factor from Samsung, powered by Exynos 5 Octa processor, which brings Chromebooks upmarket with high-quality components and capabilities, like a full, bright HD screen and top-notch audio for a rich Google+ Hangouts experience," said Caesar Sengupta, vice president of product management, Google.
Apart from SoCs and devices, ongoing developments are continuing to enable the wider adoption and implementation of big.LITTLE technology.
The big.LITTLE software implementation of GTS, which was released last year, is now fully deployed and in production devices supporting the fully heterogeneous mode of operation. GTS has been integrated into the Linux Kernel scheduler, so that software can support asymmetric topologies like 2x4 without any application-level changes. ARM's Mathieu Poirier shared more details on the MP Patchset for the Linux Kernel that allows developers to take full advantage of GTS for asynchronous big.LITTLE technology at the recent Linaro Connect Asia. You can catch his talk on YouTube.
New process leading to better performance
TSMC recently announced tape-out of 64-bit ARMv8 processor in big.LITTLE combination featuring ARM Cortex-A57 and Cortex-A53 CPUs on TSMC's leading-edge 16nm FinFET manufacturing process, which can potentially offer >40 percent faster speed at the same total power, or alternatively reduce >55 per cent in total power at the same speed over 28HPM. The new SoC closely resembles the kind of test chip that a customer might build in a shipping product.
ARM big.LITTLE technology focuses on answering one of the biggest industry challenges: how to create a System-on-Chip (SoC) that provides both high performance and improved energy efficiency. big.LITTLE processing brings scalable and efficient performance to the tightly-coupled combination of two ARM CPU clusters. This arrangement is transparent to computer programs, with the big.LITTLE multi-processing (MP) software automatically choosing the right processor for the right job. This is one of the most efficient ways to build an ARM multi-core system and delivers up to 40 per cent SoC-centric energy savings while still providing peak performance.
big.LITTLE offers SoC and device designers a vast range of choice in power gating, core configurations – with a wide variety of topologies, from three- or four-core solutions to hexa-core and octa-core solutions - allowing SoC vendors to target their performance vs. silicon area savings for low-cost, high-performance SoCs and ultimately enable consumers devices with significant efficiency advantages at all price points.
Loading...
Been waiting a while?
Get Flash
to see this player.
To learn more about big.LITTLE go to www.thinkbigLITTLE.com.