Nokia is rumoured to be working on a successor to the flagship Lumia 920 codenamed "Catwalk". The next Lumia flagship is notable for its all-aluminium body. It has other enhancements too. Meanwhile Microsoft is finishing working on the current Windows Phone 8 OS and shifting its attention to the "next release" in time for the "holiday of this year".
Catwalk this way
A report on cnet says that there was a Nokia invitation-only event at last week's MWC where the company showed the heavily rumoured aluminium "Catwalk" smartphone. However no cnet reporter seems to have been invited, they have quotes and info from Eldar Murtazin, the editor of Russian mobile blog MobileReview.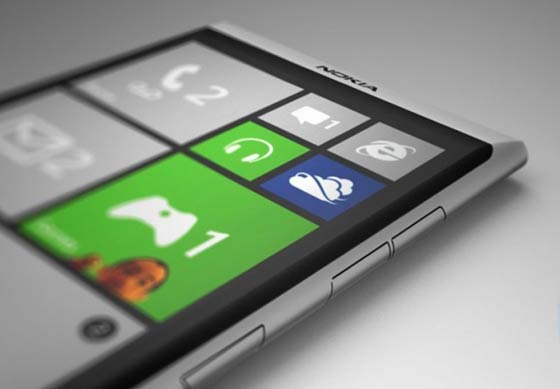 The Catwalk smartphone is said to be a successor to Nokia's current flagship device the Lumia 920. Reports say that the internals aren't changing very much at all. Most notably it will "offer a thinner version of the 920's PureView Phase 2 camera".
Moving onto the construction, here is where we will see the most dramatic changes. Nokia has been in an eye catching CMYK groove for quite some time now and it looks set to break out of this signature style with the Catwalk. The Catwalk has an all-aluminium body and all indications are it will look like it's made of solid silver grey aluminium.
With the slimmer camera component and light aluminium chassis the Catwalk should be able to address the two most common complaints about the Lumia 920 – its weight and thickness.
Major Windows Phone OS update
A job vacancy listing at Microsoft reveals that the software company is finishing up work on the current version of Windows Phone (WP) and getting ready for the "next release".
The job description contains an interesting introductory paragraph letting us in on Microsoft's update strategy:
Windows Phone is one of the most exciting challenges in Microsoft and it's been steadily attracting the very best across the company and industry. We are the Customer Experience Engineering (CXE) Team and our charter is to commercialize Windows Phone. We work with OEMs, Mobile Operators and other partners to develop strategic features, fix critical quality issues and add new capabilities to the platform for differentiation. We work in small rapid releases, shipping several times per year.
Previously Mary Jo Foley suggested Windows Phone Blue would arrive in summer. This new job vacancy posting suggests that later in the year, nearing the holiday period, the next major release of Windows Phone will be forthcoming. "This is a great time to join as we're completing our current release are getting ready for our next release targeting the holiday of this year and we're chartered with keeping the momentum for Windows Phone by bringing new killer devices and delightful user experiences." So it looks like an incremental WP update in summer (Blue) followed by a major release (WP9?) towards Christmas time. That would fit in with the rapid release strategy outlined in the first job vacancy quote, above.