There is hope that a new, more powerful, Nvidia SHIELD Tablet is arriving shortly, after an FCC filing was spotted listing a likely successor. According to the filing, the new tablet is of a very similar size to the existing 8-inch device and we can see a few tech details regarding the device's wireless connectivity, and that it has a micro-USB port.
HEXUS reviewed the original Nvidia SHIELD Tablet back in July 2014 and it won a 'Recommended' award. Unfortunately for Nvidia, and for SHIELD Tablet owners, all models built between July 2014 and July 2015 were included in a recall – due to the battery component presenting a fire hazard. Nvidia hastily took the opportunity to redesign the SHIELD Tablet, and re-launched it cheaper version ahead of Xmas last year.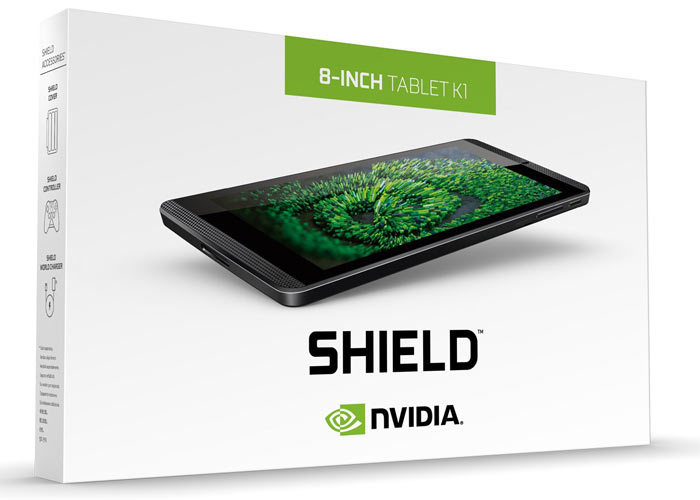 Interestingly, shortly after the Tablet K1's (re)launch, we saw what appeared to be the first benchmarks for the Nvidia SHIELD Tablet X1 – sporting a Tegra X1 processor, of course. Now, with the spotting of the FCC documentation, it looks like the launch of the Nvidia SHIELD Tablet X1 is pretty close.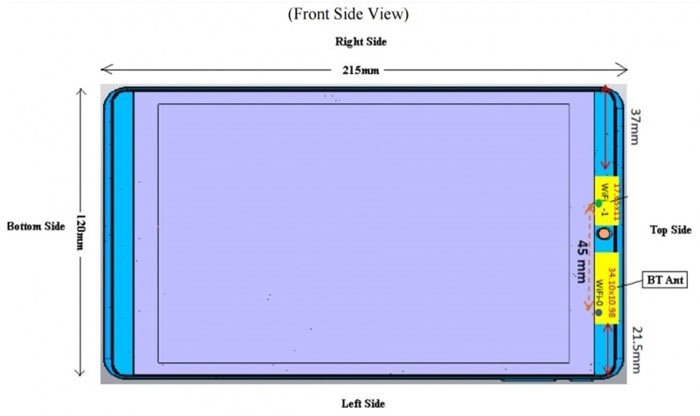 The model number of the new tablet is P2290W and it is repeatedly referred to in the FCC documentation as a "Shield Tablet". A diagram, as embedded above, provides the device dimensions and the FCC docs provide the following, disappointingly sparse, hardware specs:
It supports 5GHz and 2.4GHz 802.11ac Wi-Fi.
The tablet has a micro USB port.
There's Bluetooth and Bluetooth Low Energy support.
The tablet measures 122 x 218 x 7.6mm (8.6″ x 4.8″ x 0.3″) and weighs 12.3 ounces.
So, the new tablet is a little smaller in all dimensions, and lighter than the Nvidia SHIELD Tablet K1 (that measures 8.7″ x 5″ x 0.4″ and 12.6 ounces). Alongside the expected processor upgrade it would be natural for Nvidia to bump up other components such as RAM, camera and so on – keeping up with the Android tablet, and phablet, competition.