Just a day before Apple is due to unveil its updated iPad family, Google showed off its new flagship Nexus 9 tablet. The HTC built slate will be one of the first to run the Internet search giant's Android 5.0 Lollipop operating system, alongside the Nexus 6 smartphone which was jointly announced yesterday.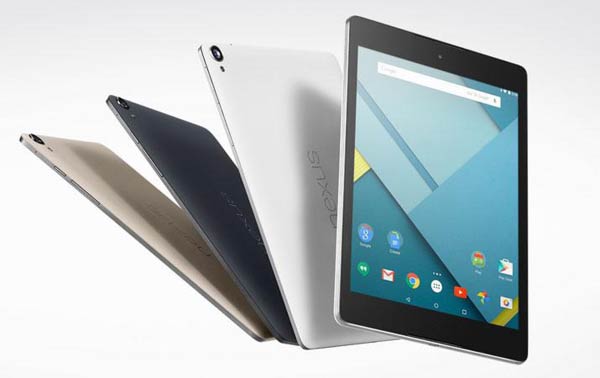 The tablet comes with brushed metal sides, a soft grip back and an 8.9-inch IPS LCD display, which is smaller than the Apple iPad but larger than the iPad Mini. Google said that the device is built for multi-tasking and designed to be "big enough to work and watch on, but small enough to carry around in one hand."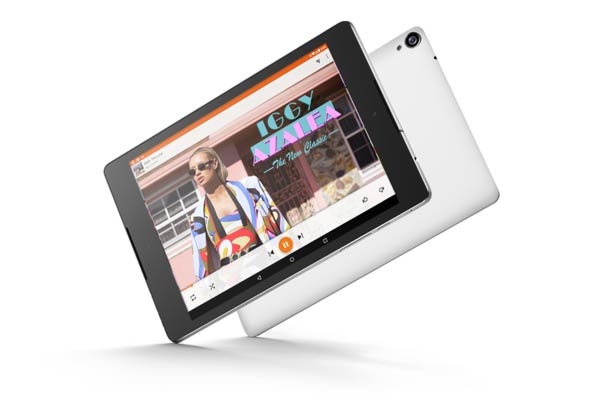 It is powered by Nvidia's 64-bit 2.3GHz Tegra K1 chip paired with 2GB of RAM and comes sporting an 8MP rear camera and 1.6MP front shooter. The Nexus 9 is also equipped with two of HTC's front-facing BoomSound speakers, storage options of 16GB or 32GB, a 6,700mAh battery, and weighs just 420g, 50g lighter than an iPad Air. Similar to the Nexus 6, the Nexus 9 will also come with the Turbo Charger fast-charging functionality and enables voice commands for hands-free access.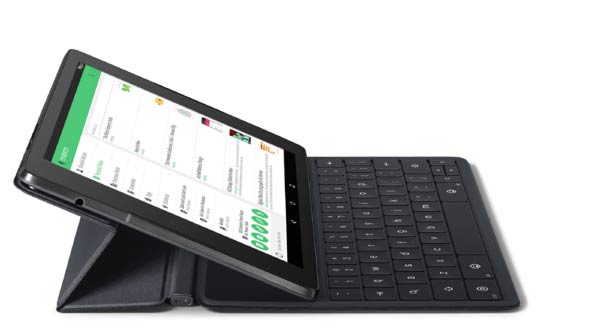 Pre-orders for the Nexus 9 will begin on 17 October, whilst shipment is set for 3rd November. It will come in colour options including black, white and beige and will be priced at $299 for the 16GB model and $399 for the 32GB version. A magnetic keyboard folio is also available to purchase alongside the tablet (see above), which folds into two different angles and looks somewhat similar to Microsoft's Surface cover offerings.
Android Lollipop
This new and highly anticipated mobile operating system has been promised to be a redefining update by Google. Android Lollipop is designed to be flexible and easily adapt for use on different devices, whether it may be a watch, TV, smartphone, or even a car.
It is said to be the first version of Android to come with encryption switched on by default, and also the first to integrate Samsung's Knox security suite, both positive functions for the growing number of security and privacy-conscious consumers.
Users can now pick up songs, photos, apps and recent searches from where they've left off across all of their Android devices. Android Lollipop will also bring Google's new 'Material Design' language, revamped notifications and a battery saver feature.