Last year we saw a big surge in popularity for "tweener" sized tablets – between the size of a "proper" tablet and a smartphone. Popular 7-inch models emerged from the Android camp and worried Apple enough to induce it to throw up an (almost) 8-inch tablet in the form of the iPad mini. Does the extra inch make a big difference to usability? As we know, Samsung isn't reluctant to widen its Galaxy device range and seems to have decided to make a new 8-inch Galaxy Note tablet, to be released at the upcoming Mobile World Congress 2013.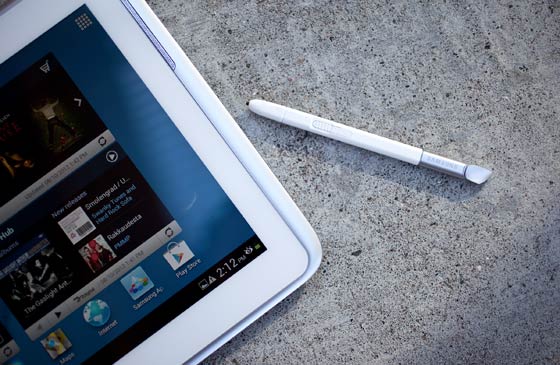 Samsung Galaxy Note GT-N5100 / GT-N5110
A news exclusive on sammobile reveals that Samsung will launch two versions of a new 8-inch tablet at the MWC, Barcelona 25-28 February 2013. The new tablet is called the Galaxy Note GT-N5100 in its Wi-Fi/Cellular form and the Galaxy Note GT-N5110 for the Wi-Fi only version.
Here's the spec list:
Official name: GALAXY Note 8.0 (3G, Wi-Fi)
Display: 8.0-inch 1280×800 TFT (Super Clear LCD)
RAM + Storage: 2GB (RAM) + 16/32GB (optional) + microSD (up to 32GB)
S-Pen functionality and software
Camera 5 Megapixel (BACK), Camera 1.3 megapixel (FRONT)
Connectivity: BT 4.0, USB 2.0, Wi-Fi 802.11 a/b/g/n, A-GPS
Galaxy Note GT-N5100 GSM networks: EDGE (850/900/1800/1900) HSPA+21.1Mbps, HSUPA 5.76Mbps (850/900/1900/2100)
Dimensions: 211.3×136.3×7.95 mm, 330 gram.
Battery: 4600 mAh
Android: version 4.2 Jelly Bean
8 is the magic number - Apple iPad mini takes a big bite out of full sized iPad sales
Late on Friday exclusively Reuters reported that Sharp Corporation "has nearly halted production of 9.7-inch screens for Apple Inc's iPad". There were no reasons given for the dramatic reduction in production levels but the Reuters sources thought it might be a permutation of the following; "a seasonal drop in demand, a switch to another supplier, a shift in the balance of sales to the mini iPad, or an update in the design of the product". Two other iPad screen suppliers, Samsung and LG, have not reported significant changes in iPad screen orders.
A week ago the iPhone 5 screen order cutting news caused quite a drop in Apple's share price but the markets haven't opened in the US for trading as yet, following this latest iPad screen production news.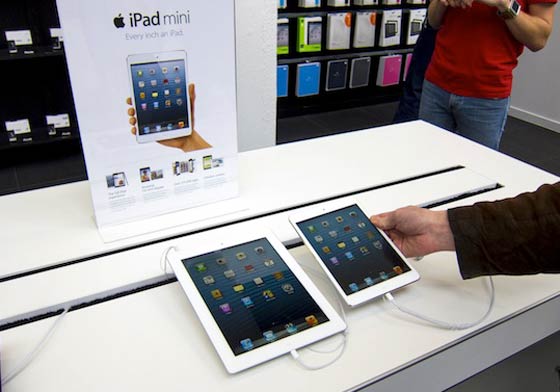 While sales of the regular iPad have fallen, by as much as 40 per cent, sales of iPad mini are almost making up for the drop, according to Macquarie Research. Forbes Magazine reports this with the headlining question "Did the iPad Mini Just Kill Off the iPad 4?" Its analysis of the situation suggests that the market for full sized iPads was almost saturated with little reason to upgrade to the latest model. The new, smaller, lower priced iPad mini has therefore "simply sped up the death of the traditional iPad" and got a few iPod Touch owners to upgrade.
It looks like Apple and Samsung are going to focus their efforts in the 8-inch tablet battle, at least for the first half of 2013. What other manufacturers will join them?