Ever heard of Coby? No, neither have we, yet the US-based manufacturer and distributor of a variety of home and portable electronics, is set to introduce a handful of low-cost Android 4-powered tablets in 2012.
"Coby is thrilled to announce our premiere range of feature-packed Android 4.0-powered Internet tablets that will put the world in consumers' hands as never before," said Jodi Sally, Vice President of Marketing, Coby Electronics. "We also are proud to be among the first companies to make available a wide range of the newest, Ice Cream Sandwich-operated units, helping to further underscore our commitment to meeting the demands of a broad base of consumers with innovative products in the hottest CE categories."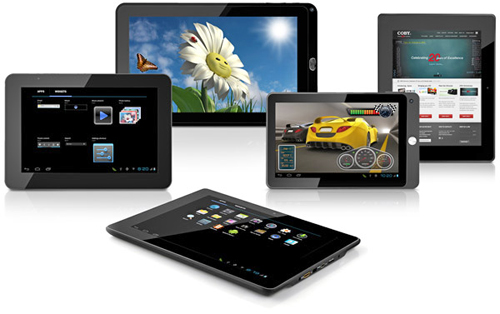 Coby will introduce the 7in MID7042, 8in MID8042 (4:3 aspect ratio), 9in MID9042, 9.7in MID9742 (4:3 aspect ratio), and 10in MID1042 within the next couple of months.
Each tablet will come equipped with a 1GHz ARM Cortex A8 CPU, a multi-touch screen, up to 1GB of RAM, expandable memory up to 32GB, Wi-Fi and HDMI 1080p output. Furthermore, they will be among the first tablets to ship with Google's Android operating system, Android 4.0.
All tablets will launch in Q1 with prices ranging from $100-$300.
The iPad has dominated the tablet market so far, but in 2012, with so many Android tablets set to launch, things could change quite dramatically as the high price of Apple's pad begins to look a lot less attractive against cheaper products that are supported by Android's impressive-looking new operating system.

And while you could argue that many of the lower-priced tablets can't compete with high-end pads in terms of specifications or the latest in display technology, for what most people want them to do - surf the web, social-network, play casual games and check emails, many of these Ice Cream Sandwich-equipped devices are going to do exactly what you need them to do.