In a surprising move, announced at the NVIDIA CES press conference earlier today, ASUS and NVIDIA have teamed up to release a $249 Tegra 3-powered 7 inch Android 4.0 ICS tablet device, clearly geared towards competing with Amazon's Kindle Fire 7 inch tablet, which is currently priced at $199.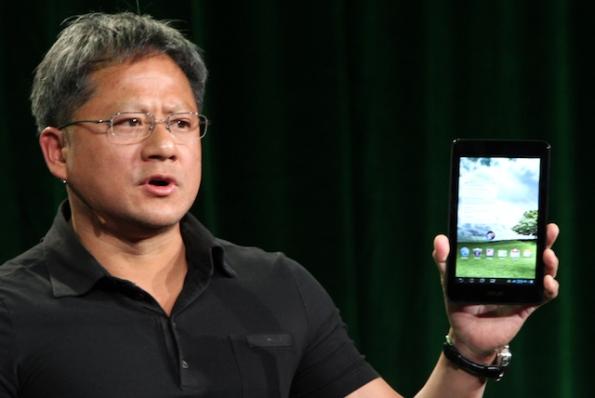 The tablet has not yet been named, though we wouldn't be surprised to hear it called the Eee Pad MeMO. The tablet will feature a fully functional Tegra 3 quad-core CPU, a 1280x800 IPS panel display, 1GB of memory and a high-quality camera, many of the internal features are not dissimilar to the Transformer Prime tablet, only in a smaller form-factor.
Though $50 grander than the Kindle Fire, the ASUS tablet will feature an un-compromised, open, Android 4.0 ICS operating system, meanwhile the Fire features a lower resolution display, no camera, less memory and a moderate performance duel-core CPU, as opposed to the bleeding edge Tegra 3.
Expect more details soon!
UPDATE: So close on the name, the device is officially the 'Asus Eee Pad MeMO 370T'. The rear camera is an 8MP auto-focus, the device features stereo audio with a standard headphone socket, a Micro SD slot along with Micro HDMI and Micro USB 2.0 connections. The rear of the device is a spun metal-like finish.