EE demos Gigabit LTE in London
EE and partners Qualcomm and Sony have demonstrated the first Gigabit 4G LTE network connection in London. At a Wembley Stadium event the techy trio showed that download speeds of up to 765Mbps and uploads at 110Mbps could be achieved, as reported by the Ookla Speed Test app.
At the tech event Qualcomm demonstrated a Sony Xperia XZ Premium, which packs the Snapdragon 835 chipset with built-in X16 modem and a 4x4 MIMO antenna array, transferring data at the aforementioned blazing-fast LTE connectivity speeds. Remember for these kinds of top speeds your device needs appropriate modem and antenna hardware within.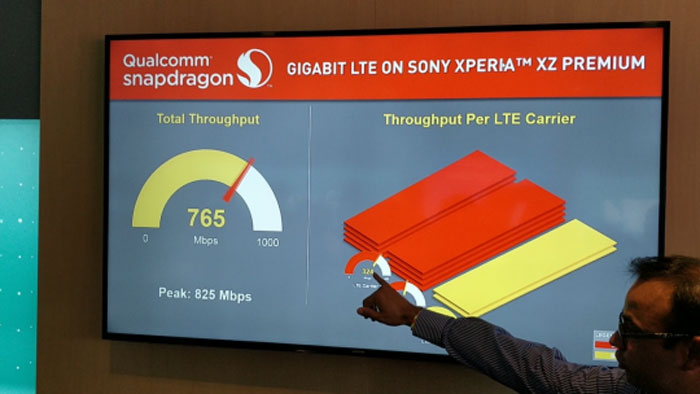 Alphr reports that EE now has its Gigabit capable network situated in three UK areas at this time; Wembley Stadium, Cardiff Millennium Stadium, and London Tech City. Rollout will follow the pace of the previous Cat6 coverage which is now on offer at approx 3,000 locations in the UK. Highly populated areas of cities like London, Birmingham, and Manchester will be targeted first.
Three launches 'Go Binge' offer
Three controversially phased out its all-you-can-eat 'One Plan' phone contracts, angering hundreds of thousands of customers, in January last year. The change was said to be inevitable by certain industry watchers as data consumption on smartphones skyrocketed with Full HD and 4K TV and movie streaming growing in popularity.
Now Three has introduced some new SIM plans which it hopes to lure back heavy video and sound streamers. However its Go Binge launch throws 'net neutrality' out of the window to provide unmetered data access to just four streaming services at this time.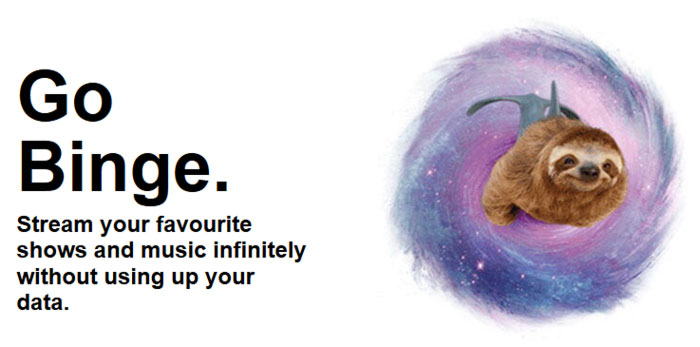 Despite featuring articles about YouTube mobile watchers on its blog, this popular service isn't included in the unmetered data offer. So far there are just four streaming sites where you can 'Go Binge' without stressing about mobile data; Netflix, TVPlayer, Deezer, and SoundCloud. Three says it will be "always looking to add more services," and in the UK it could do well to include the likes of BBC iPlayer, All4, NowTV and Amazon Prime video in its offer. Please note that "there might be additional content such as adverts, that might also come out of your data allowance," according to the Go Binge details page.
How do you qualify or get the 'Go Binge' benefits? Three says that new or upgrading customers on the following plans will benefit from the feature:
All handset Advanced plans of 4GB and above.
All SIMO Advanced plans of 4GB and above.
All Pay monthly mobile broadband plans of 4GB and above.