HTC is not interested in advances from potential suitor ASUS, according to a statement posted to the Taiwan stock exchange. The rebuttal follows ASUS Chairman Johnny Shih's talk to shareholders at its AGM last week where he wouldn't rule out the possibility of buying struggling HTC.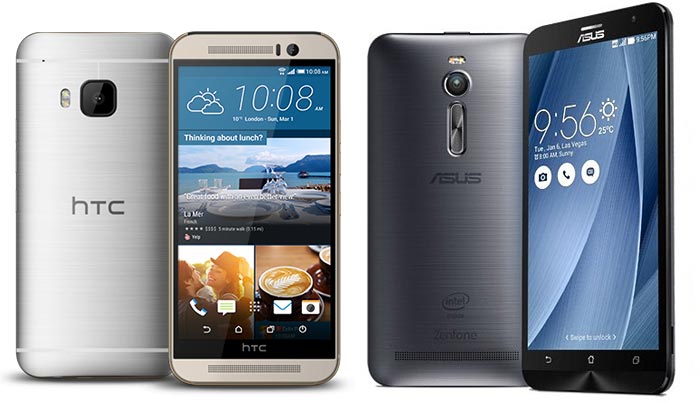 In an official statement today HTC said that it "has not made any contact with Asus regarding this matter, and it will not consider a merger with Asus". That rather flat refusal seems rather standoffish for a company that recently downgraded its earnings outlook and suffered another steep fall in its stock price as a result. HTC's moderate recent success mostly comes off the back of its HTC One designs, and this seems to be weakening thanks to it gripping ever-so-tightly to the original design that provided it with a 'dead cat bounce'.
Augmenting the AGM reports, the ASUS chief financial officer later told Reuters that he and Johnny Shih had talked privately "about the topic". The heat from the ASUS acquisition plan chitter chatter over the weekend resulted in HTC's shares rising by 10 per cent today. However we haven't seen the result of the official HTC rebuttal as the Taipei markets are now closed.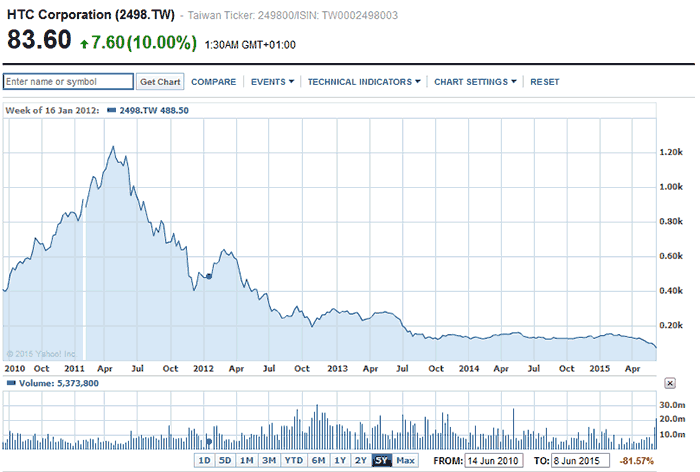 HTC shares have fallen a long way since their 2011 heyday
One in ten smartphones sold used to carry the HTC brand but it hasn't been able to lift itself from a long period of decline in market share. ASUS meanwhile has steadily grown its PC and laptop sales and is starting to gain traction with its tablets and smartphones. This year ASUS smartphones, centring on the powerful but reasonably priced ZenPhone 2 series, are expected to see near 90 per cent year on year growth (but at around 17 million smartphone sales expected in 2016, it will still be a minor player).