Nokia is back in the red after a nudging into profitability in Q4 2012. The Finnish phone maker today reported its total sales of mobile phones fell 30 per cent in the first quarter of 2013. In turn revenue fell 20 per cent to 5.85bn Euros and it incurred an operating loss of around 339m Euros. The Nokia Lumia smartphone range provided a sunnier aspect for the company's future as these higher value handset sales rose 27 per cent during this first quarter of 2013.
The markets didn't like the results and Nokia shares have fallen 13 per cent in value at the time of writing. When Steven Elop took over as chief exec in 2010 he put together a turnaround plan and took the decision to switch to the Windows Phone platform in early 2011. Reuters reports that this time is nearly up with one more quarter to go before he has to start showing more convincingly that the company is on the right track. All the time Nokia's bread and butter basic handset business, supporting the company through change, is eroding.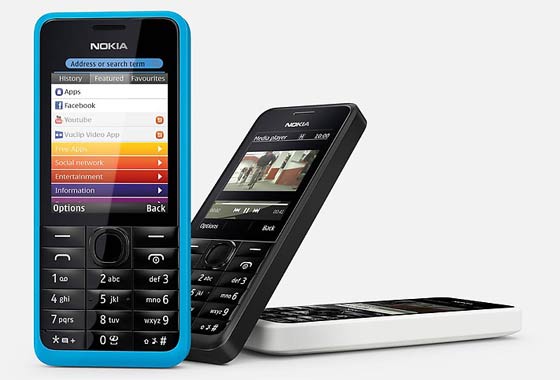 Looking at the Q1 2013 sales figures gives us the following breakdown:
Lumia: 5.6 million
Asha: 5 million
Symbian: 0.5 million
Other mobiles: 44.7 million
The big reduction in sales revenue came from the cheaper side of the market including the Asha range, which sold 46 per cent less than in the last quarter and so called "dumb phones". Hakan Wranne, an analyst at Swedbank said "The shortfall is in the cheaper mobile phone side, where both volumes and average selling prices came lower than expected." He added that "I think we will see the market's profit estimates for 2014 come down".
New Lumias and a Lumia phablet
The Financial Times reports that Nokia is to continue to forge ahead with its focus on the Lumia range with "a number of flagship launches later this year, including a first move into the supersized tablet phone market".
We have already seen glimpses of specs and components for a new Lumia 928 model. This is purported to be a tweaked-up Nokia Lumia 920 with a thinner and lighter body, a super AMOLED display and a Xenon flash. The 928 isn't the rumoured aluminium bodied "Catwalk" and will retain a polycarbonate construction.
"Those with knowledge of the company's plans" said that a new Lumia phablet is in the works which will be comparable in size to the Samsung Galaxy Note range but "with more advanced specifications". For people who like to have a smartphone with a great integrated camera "a July launch is being considered for a handset that has a 40 megapixel camera and a flash." That will be a proper PureView Lumia.