The US Federal Aviation Administration (FAA) hopes to be able to relax rules governing the use of electronic gadgets on aeroplanes later this year. At the end of July an 11 month investigation by an FAA working group concludes and will share its findings concerning the matter. Unfortunately smartphones and similarly smart connected devices look like they will remain off-limits during takeoff and landing periods.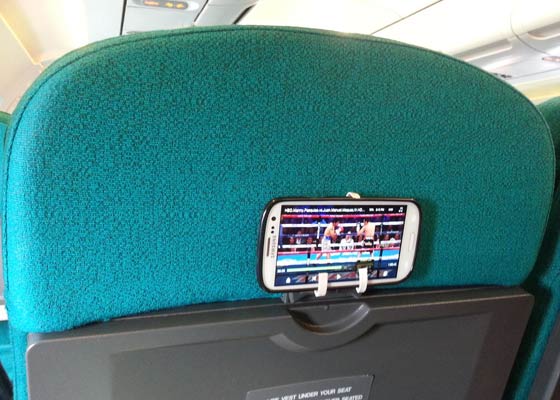 Senator Claire McCaskill of Missouri has been pushing for progress over electronics on flights regulations. In an interview with the New York Times (NYT) McCaskill said she had learned that cockpit crew were using iPads at all stages of the takeoff, flight and landing. Even flight attendants had the devices in the public area of the plane offering flight and connections advice. "So it's O.K. to have iPads in the cockpit; it's O.K. for flight attendants - and they are not in a panic - yet it's not O.K. for the travelling public," she said. Furthermore, following a meeting with the chairman of the Federal Communications Commission (FCC) to discuss the in flight rules McCaskill was quoted as saying "The idea that in-flight use of electronic devices for things like reading a book poses a threat to the safety of airline passengers is baseless and outdated."
Following this senatorial pressure, anonymous sources from the FAA told the NYT that they were "under tremendous pressure to let people use reading devices on planes, or to provide solid scientific evidence why they cannot". Which sounds fair, but looking at the other side of the equation it's better to be safe than be sorry, FoxNews reminds us that "Under current FAA regulations, aircraft operators are required to determine that radio frequency interference from electronics are not a flight safety risk before passengers are authorized to use them." However it just seemed like airlines were implementing tech gadget bans with no future plans to test them for safety, which probably isn't so reasonable to some tech/communications hungry fliers.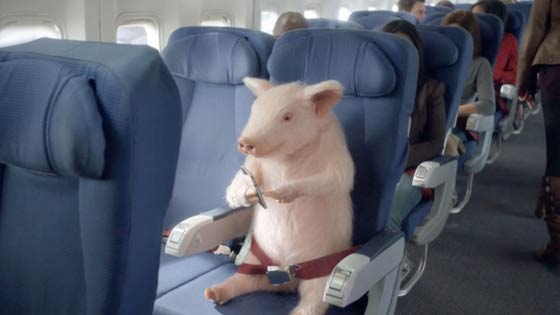 The FAA team want to simplify rules, which currently let such things as electric shavers and pocket dictaphones to be used at any time during a flight but a tablet switched to "flight mode" is not permitted to be used during takeoff and landing.
Anecdotal evidence seems to suggest that many people ignore the request to turn off their smartphones, or just forget to do so. However there is an IATA study from 2011 which indicates that illicit cellphone use was the cause of a large number of potentially hazardous interference problems on planes between 2003 and 2009. Hopefully the FAA working group study will bring more clarity to exactly what rules should be enforced.