Sony is to launch a new "Digital Paper" device which is aimed at university students. The e-ink notepad is comparable in size to an A4 sheet of paper and will allow PDF creation, reading and annotating. As this device is meant to mimic paper it will not have a large set of features like existing tablets and e-readers. Sony said the device will be specifically aimed at University students, initially in Japan.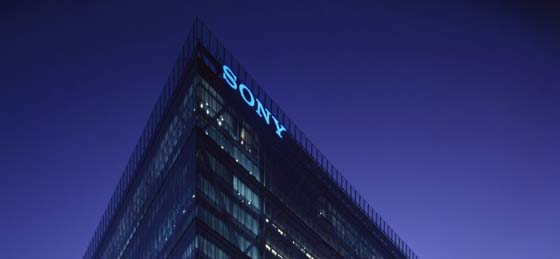 The hardware for the Sony digital paper device will be as follows:
13.3-inch touch capable screen e-ink display with 1,200 x 1,600 pixels and 16 shades of grey
Electromagnetic stylus sensing tech complements the touchscreen
File support: Complies with specification PDF (. Pdf), the PDF 1.7
Storage: 4GB internal memory plus microSD card slot
Wi-Fi connectivity - IEEE 802.11b/g/n (2.4GHz) compliant
Battery: Built-in lithium-ion rechargeable battery with up to 3 weeks usage (Wi-Fi off)
Dimensions are 233mm x 310mm x 7mm (numbers rounded up, actually just 6.8mm thick)
Weight is 358g
Sony believes university offices and students use too much paper so has developed this "digital paper solution" to ease paper clutter and make document sharing easier and more convenient, proposing "a new work style and learning style." If this device could hold all a student's notes and handouts which can be kept backed-up to another device or the cloud it does sound very useful. Sony's educational e-slate uses the PDF standard for document creation, editing and annotation.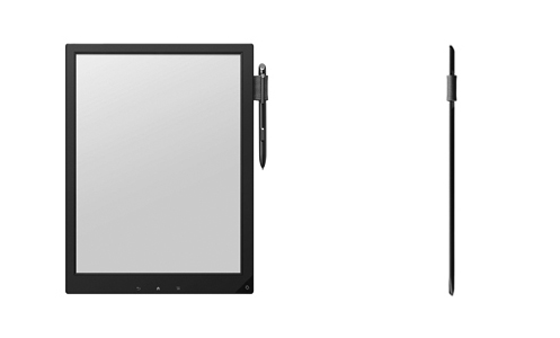 This e-paper device is currently a prototype in testing in several Japanese Universities. We hear that "Sony aims to commercialize the terminal in 2013 fiscal year." Thus a commercial version of the device will probably be available in early 2014, it is not sure if it will be marketed to individuals. Specification may change by release time.