Images taken from a Research In Motion (RIM) briefing document sent out to advertisers shows the new look of the BlackBerry 10 operating system, claims CrackBerry.

Set to launch later this year on a range of smartphone and tablets from the Canadian manufacturer, BlackBerry 10 is part of RIM's strategy to refresh the brand in an attempt to catch up with market leaders Apple and Android.

The Blackberry 10 OS supports Blackberry cloud services and a variety of applications, including native SDK, Adobe AIR / Flash and WebWorks/HTML5. BlackBerry Runtime for Android Apps in Blackberry 10-based tablets and smartphones will also be made available on upcoming devices.

The new pictures show a user interface that is inspired by iOS and Android. Large Android-like widgets can be seen, as well as a new icon tray with search, camera, and call buttons.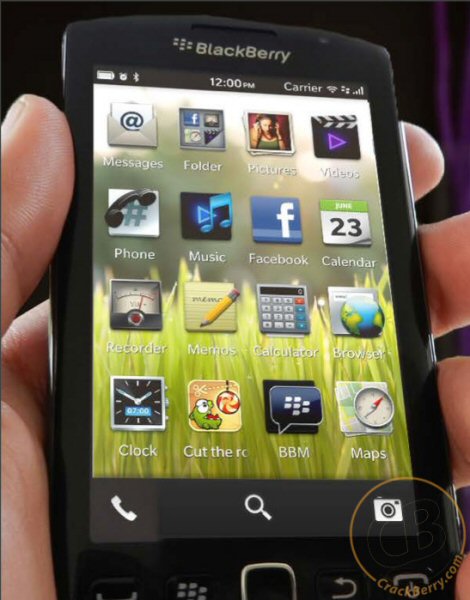 What's also interesting about the pictures is that the OS is running on existing BlackBerry models, said to be Torch 9860s and 9810s. This could indicate that RIM does plan to release the new OS on older models, something that the firm have previously said they wouldn't do.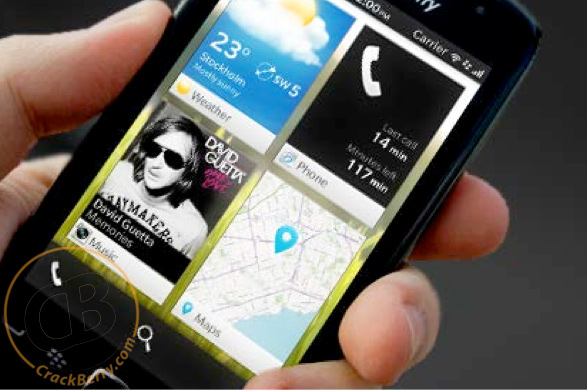 The streamlined BB10 operating system falls nicely in line with RIM's BlackBerry London smartphone, which sports a traditional Android design. It's rumoured to be the first phone that will run the new operating system. RIM claims it will offer a "dramatic shift in the UI experience" boast "exceptional power and efficiency" and will be the "ultimate communication device."

A release date has yet to be announced, but a leaked roadmap last month suggests that RIM plans a September release for BlackBerry London and the BB10 OS.

What do you think of the new look?