After a lack-lustre 2011 for Research In Motion (RIM,) with such huge competition from Apple and Android drowning out its attempts to grab a decent share in the smartphone/tablet market, the BlackBerry maker has its work cut-out again in 2012 to make an impression.

With the resignation of its co-CEOs this month, however, and new boss Thorsten Heins planning to get the company back on track, RIM has its sights set firmly on making the next 12 months a success.

A leaked roadmap of RIM's plans over the next 15 months reveals the company is keen to impress in 2012, with a host of new products, including two BlackBerry 10 phones, two Curves and a HSPA+ PlayBook, planned to launch throughout the year.

First up, will be the arrival of the BlackBerry Curve 9230 smartphone and the BlackBerry Curve 9320 HSPA device, which appear to be entry-level devices. The specifications are hardly cutting-edge, though a leaked set of slides claims they are "accessible, slim and easy-to-use."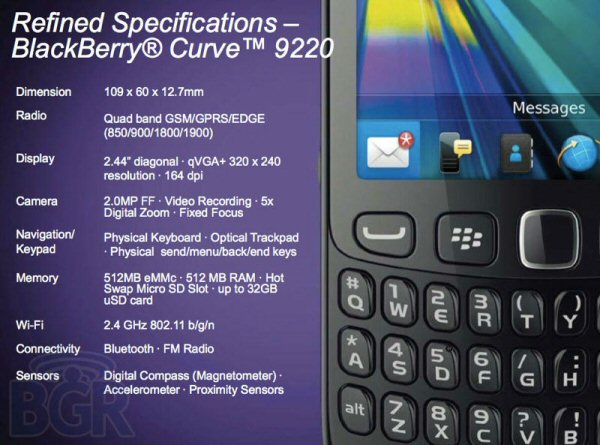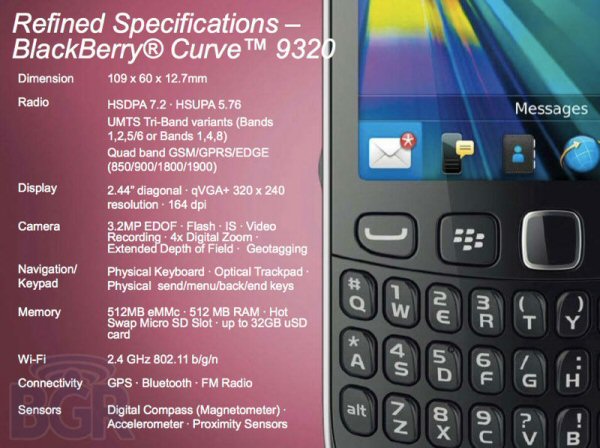 What's more interesting is that they will be followed by the release of a 1.5GHz-powered 3G-enabled Playbook in May or June that will have built-in HSPA+ 42Mbps, cellular data support and NFC technology. The new Playbook will be a 7in tablet with a 1,024 by 600 pixel display and come equipped with a 5 megapixel front-facing camera and a 3 megapixel rear snapper. According to the slide below, the 5300 mAh battery of the previous model has been replaced by a 4800 mAh one.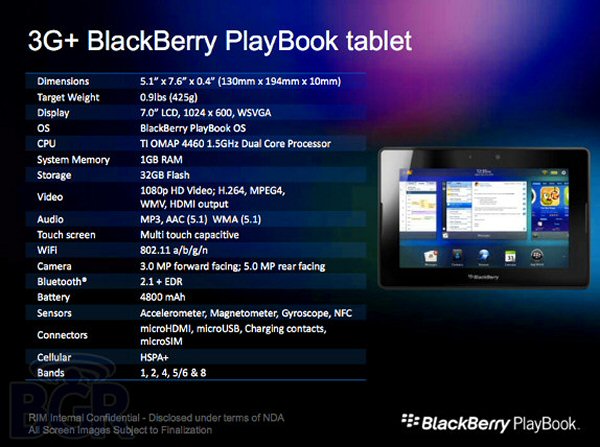 In September, RIM plans to launch its first BlackBerry 10 device, BlackBerry London, which shows that the company is now looking more toward the mainstream audience with the integration of a touchscreen display rather than its traditional QWERTY keyboard. Nothing is currently known about the phone's technical specifications.

Apparently, London will be followed by another new BlackBerry 10 hybrid touch/keyboard device about a month later. Little is known about this phone, though it is said to be part of RIM's Bold series.

TechCrunch also reports that RIM has plans to release a handset in early 2013 that will feature a QWERTY slider keyboard.

The Canadian mobile phone maker is still going to have a lot of competition to contend with in 2012, but perhaps it's finally on track with its BlackBerry London, a smartphone obviously designed for mainstream appeal. The QWERTY slider model also seems quite intriguing. Not sure what those downgraded Curves are all about though?

Source: Thanks to BGR for the slides