Microsoft, Nokia and Amazon have reportedly been mulling over potential takeover or merger bids for BlackBerry maker, Research in Motion (RIM.)

As reported by Reuters, Amazon.com hired an investment bank earlier this year to investigate a potential merger with the smartphone maker, while Microsoft and Nokia have also been considering their options.

According to sources close to Reuters, however, RIM is intent on fixing its problems on its own and is more likely to look toward other commercial opportunities rather than a merger or a takeover.

RIM has experienced a dismal year after experiencing the worst service outage in the company's history, which affected tens of millions of BlackBerry handsets. In the summer, the Canada based company axed 2,000 jobs, suffered a drop in revenue, and lost further market share to Apple.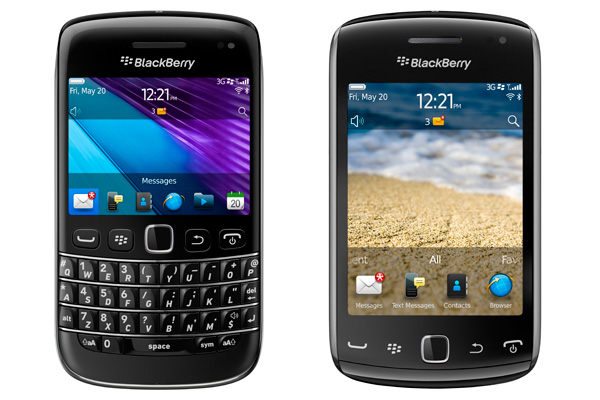 BlackBerry Bold and Curve, the most recent additions to the BlackBerry line



On the back of RIM's quarterly results, which reported a third-quarter net profit of $256 million, compared to $911 million for the same period last year, shares in the company plummeted (dropping 75 percent this year) and RIM is now said to own approximately a 10 percent share of the American market. Despite the downturn in fortune, RIM was still profitable this year.

"

We ask for your patience and confidence

," co-CEO and co-chairman Mike Lazaridis said to shareholders after the third-quarterly results.

The forecasts going forward aren't great either and with the delay to the launch of the new BlackBerry 10 smartphone, which isn't expected to land now until mid-2012, the financial situation is only going to get worse in the short term.

Co-CEOs Mike Lazaridis and Jim Balsillie, also the company's biggest shareholders, have immediately cut their salaries voluntarily to $1 each as they seek to cut down costs and turn around the company.

Efforts in the meantime are likely to focus around sales of the PlayBook tablet, which received a software and services boost recently that have helped sales, before it lets loose with an extensive advertising campaign to help build up interest ahead of the launch of BlackBerry 10.