Research In Motion has had a torrid couple of months, but there's no better way to put mass service outages behind you than with the launch of a couple of new handsets.
Unveiled today are two new additions to the company's BlackBerry 7 portfolio - the Bold 9790 (below, left) and Curve 9380 (below, right).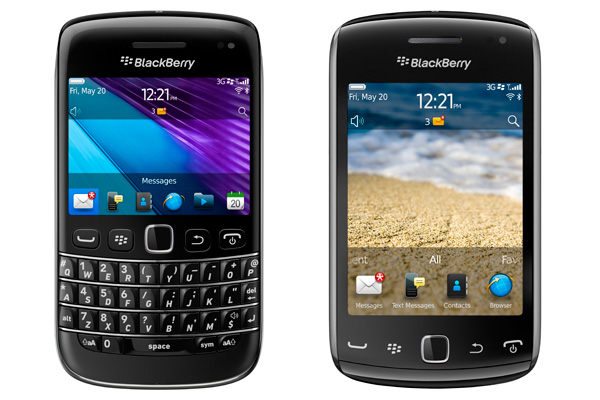 Looking completely BlackBerry-ish in design, the new handsets promise "impressively slim" form factors and integrated touchscreen displays.
The Bold 9790 - launched as an upgrade to last year's 9780 - features a quicker 1GHz processor, 8GB of onboard memory (expandable to 32GB through a microSD slot), a 5-megapixel camera and a 2.4in touchscreen display that touts a 360x480 resolution.
The Curve 9380, meanwhile, is the latest addition to RIM's entry-level range and the first to feature an all-touch interface. RIM hasn't gone into detailed specifics, so we don't yet know what lies beneath the hood, but we do know that the 3.2in display offers a 480x360 resolution and that there's a 5-megapixel camera round back.
Both handsets will make use of RIM's latest operating system - BlackBerry 7 - and will provide support for Augmented Reality and Near Field Communications (NFC). Nice enough, and the inclusion of BlackBerry Messenger will attract the BBM faithful, but there's not a lot here to lure people away from Apple, Android, and, to a lesser extent, Windows Phone.
No mention of launch dates or pricing as yet, but we're told both the BlackBerry Bold 9790 and BlackBerry Curve 9380 will "begin to be available from various carriers around the world over the coming weeks."