The first clear pictures of the upcoming Sony Lens cameras have found their way onto the internet. These are cameras in the form of a traditional lens which attach to your smartphone via a clip, clamp and or magnetic assembly. These 'lens cameras' contain all the components on the imaging side of things but utilise a wireless link to employ your smartphone display as the viewfinder, for camera controls and other smartphone tasks like sharing.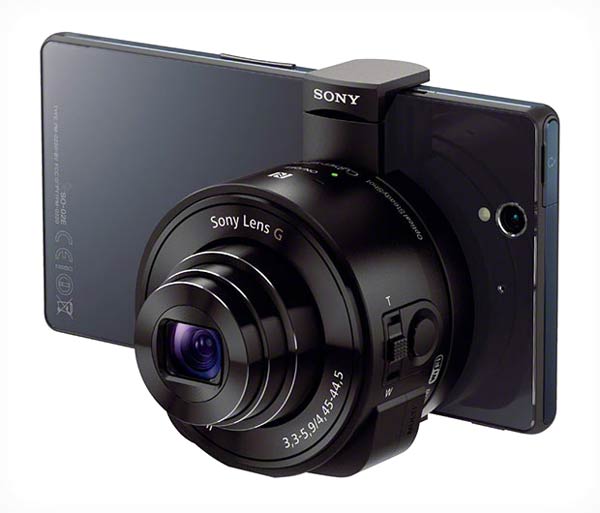 These Sony 'Lens cameras' were rumoured previously by SonyAlphaRumours (SAR), which is usually a reliable source for all things Sony. Apparently CNet poked fun at the original SAR 'Lens camera' rumours previously and has now lost a bet, as long as these photographs aren't fake in any way.
There will be two models, as far as have seen so far. In the photos you can see the DSC-QX10 and DSC-QX100 lenses. SAR informs us that both models contain "built-in sensor, Bionz processor, Wifi/NFC wireless connection and SD card slot". While the devices don't have LCD screens or any evidence of controls these are duties taken on by your smartphone. These devices are said to be compatible with both Android and iOS smartphones and tablets.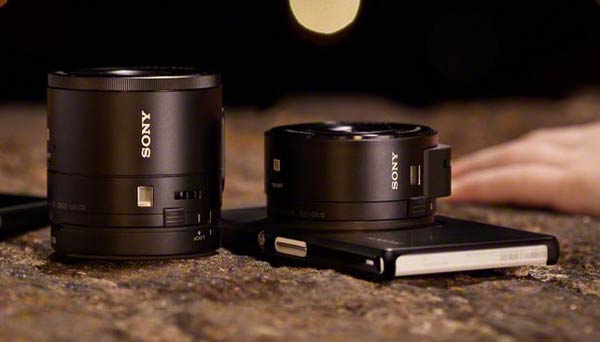 The bigger 'lens camera' you see in the picture above is reportedly based upon the Sony RX100M2 camera. This should therefore feature a 1-inch 20-megapixel Exmor R sensor and an f/1.8 Carl Zeiss lens. The other 'lens camera' pictured will be known as the 'Sony Lens G' and features a 10X f/3.3-5.9 optical zoom lens with a 1/2.3-inch 18-megapixel CMOS sensor. This unit should be more accessibly priced as it is based on the Sony WX150 camera.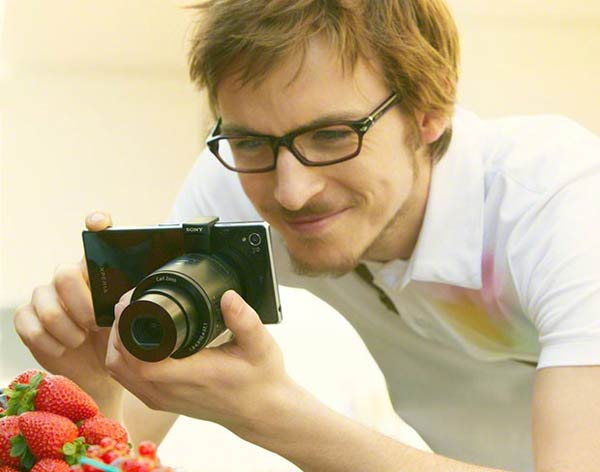 Prices and availability of these new 'lens cameras' is as yet unknown. Other such camera lens add-ons for your smart device are rumoured to include a full frame NEX version. Incidentally, in the photo above, the smartphone in use by the man is possibly the Sony Honami i1.