The imminent arrival of Windows 8 in both x86 and ARM-compatible versions brings the technology behind tablets and hybrid tablet-notebooks into sharper focus.
ARM-based processors scale nicely to fit the needs of tablet-makers. NVIDIA's Tegra 3, the Qualcomm Snapdragon S4 and Samsung's Exynos 5 SoCs are absolutely ready for prime-time tablet action.
Intel, however, wants in on this Windows-on-tablet play and has just announced the Atom Z2760 chip, designed to meet the ARM threat head-on. It's already secured the services of Dell, HP and Samsung into releasing said tablets and hybrids.
Murkying these waters further, Microsoft itself is building the Surface - an Intel-powered, Windows 8-toting tablet - and it'll go up against the best of Intel and ARM.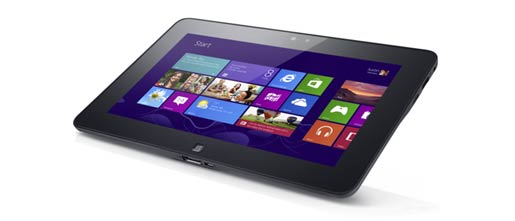 This week's question, then, is multi-faceted, and it centres on three themes. Who will have the best Windows 8 tablet/hybrid experience? Do you care if it's based on ARM, Intel or Microsoft-engineered technology? And is there enough room in the market, other than incumbent Apple and Google, to support a raft of Windows 8 tablets/hybrids?