What makes an Android app worth paying for when there's so much you can get for free?

Well, our definition of a good Android app is one that we might use on a daily basis to provide a function that enhances our smartphone experience or makes it more efficient. But we're also suckers for any app that can entertain, amuse us and keep us coming back for more, providing it strikes that fine balance between fun and good value for money.
Whatever the reason is for us paying for an app, it often takes word of mouth, or something very special to attract our attention, especially with the word 'free" being thrust in our faces each time we log onto the Android store.

In 2011, thousands of apps were released, many of which had a price attached to them. As we get ready to usher in a new year, the following five apps proved to be the most popular paid-for apps on the Android marketplace in 2011. But why are people forking out their hard-earned cash?
5
Beautiful Widgets
Developer: LevelUp Studio
Price: £1.69

Why wouldn't you want your smartphone home screen to look exciting? After all, we show-off our phones to others and often spend more time in their company than we do with our loved ones, so it makes sense for them to be visually attractive and fun to navigate.

Widgets have helped make this prime piece of screen-space attractive, providing us with a visually vibrant way to access the information we need quickly.




Beautiful Widgets is essentially a one-stop shop for a variety of great-looking widgets that allow you to jazz up the home screen. Though it specialises in a range of snazzy-looking clock widgets that stand-out boldly on your screen, and weather widgets that can replicate the conditions outside with a rainy animation or a sunny blue sky, it also provides a gateway to the likes of battery widgets, live wallpapers and handy toggle widgets that allow you to swiftly switch a variety of services on and off.

With this one app, you can totally transform and customise the home screen, and with so much variety, including free skins and themes to trawl through, you don't ever have to look elsewhere to make the phone's screen look appealing.

Buy Beautiful Widgets.
4
Endomondo Sports Tracker PRO
Developer: Endomondo
Price: £2.64

Endomondo Sports Tracker PRO is perfect for Facebook-loving competitive types who enjoy sport and exercise, but it's also a great motivator for anyone who is just looking to get fit.

As well as tracking your stats, getting feedback and monitoring performance over time in a range of sporting pursuits, from walking to cycling, one can also challenge other people with the app using the built-in GPS.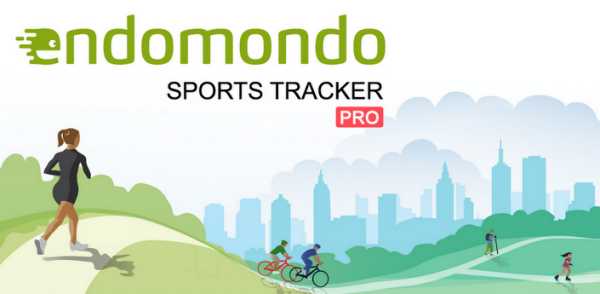 Endomondo also delivers feeds directly through Facebook and Twitter so fitness fanatics can gloat about their times and see what others are up to. It has some great built-in features that really help to motivate you, including an audio coach and a news feed showing your friends' latest activities. For those watching their weight, it also shows how many calories you've burnt by exercising.

Buy Endomondo Sports Tracker Pro.

3
SoundHound


Developer:

SoundHound Inc.


Price:

£2.99

We've all been in the situation where we've heard a tune and spent ages trying to remember what it's called, or perhaps heard a new song that we've liked and wondered who sings it. Well, SoundHound is a song-identification app that can tell you the artist and song within a matter of seconds.

You simply load up the app and tap on 'What's that Song?' while holding your Android device close to the source. Even if you are standing further away, in a supermarket for example, its accuracy is quite incredible and it picks up the songs and artist quickly.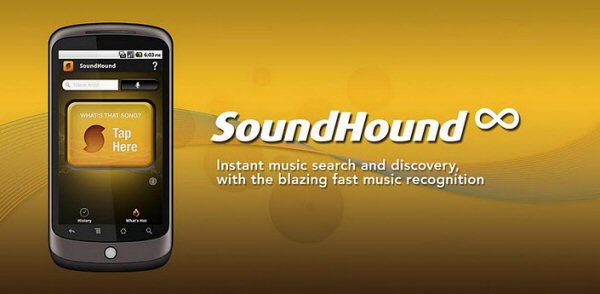 The technology is called Sound2Sound; it has won numerous awards including the world's fastest music recognition title. You can even hum songs and it will recognise them. You'll then find links to share and buy the songs, and if it's a well-known tune you may even be able to watch the video. If it's too obscure, you can always use SoundHound's built-in YouTube search facility.

Buy SoundHound.

2
SwiftKey X Keyboard


Developer:

TouchType Ltd


Price:

£1.88

Though SwiftKey X Keyboard is a little bit pricey for a keyboard compared to some of the other options out there, it has transformed the way we type and is ideal if the default keyboard isn't up to scratch.

Keys are well-spaced apart to ensure you don't accidentally hit the wrong buttons and the predictions it makes are extremely accurate. It supports up to three languages at once and hosts a wide variety of keyboard layouts.





Since we've been using it, it seems we don't have to type as much as we used to because the predictive text does a great job at making accurate predictions. You can customise the keyboard extensively with themes and stylings and tweak settings such as swipe gestures and haptic feedback. There's also a neat feature allowing you to sync the app with Gmail, Facebook and Twitter account, meaning it learns your writing style.

Buy SwiftKey X Keyboard.

1
Paper Camera


Developer:

JFDP Labs LTD


Price:

£1.19

There's a good reason why Paper Camera is the number one paid-for app of 2011. For its modest price tag it offers plenty of amusement if you want to jazz up pictures and turn friends and family into stars of a graphic novel.

The comic art app essentially offers a selection of funky lenses that are used to transform pictures into cartoon, sketches and much more. The real-time effect is very well-developed, allowing you to view the world through the screen of your phone in a totally different light.





JFDP is also looking at adding a video function in 2012, too. Paper Camera is quirky, fun and the type of app that you'll keep going back to, if only to show new people how you've transformed photos into art.

Buy Paper Camera.