The innovator's dilemma
Google I/O - the search giant's big annual developer conference - has become an event at which we expect major product announcements. The opening day focused on Android and apparently attempted to compensate for the lack of a big launch with lots of little ones.
First there were some stats. There are now:
100 million activated Android devices
400,000 new Android devices activated every day
200,000 free and paid applications available in Android Market
4.5 billion applications installed from Android Market
What was supposed to be the headline announcement ended up being a bit muted. Music Beta by Google is, as previewed, a cloud music locker that enables you to upload your music collection and then access it from any PC or Android device via an app.
The thing is, Google hoped it would be so much more than this. Apparently it had been negotiating with the music labels until the 11th hour, but according to the pointed pre-briefings conducted by several Google execs yesterday, the labels kept insisting on 'unreasonable and unsustainable business terms'. The result is a closed beta that has received mixed reviews, and is clearly a work in progress. Still, at least there's a vid.
Android itself got a fair bit of attention. Version 3.0 - Honeycomb - got an update to version 3.1, but not a new name. As implied by this, it's an incremental update of tablet-specific version of Android. Among the tweaks are UI refinements, support for USB peripherals, improved Wi-Fi, and updates to the standard apps. There was also the launch of Android@Home, which will allow Android phones to communicate with consumer electronic devices.
The browser now has a 'quick control UI', which is a semi-circular array of controls designed for thumb navigation that is vaguely reminiscent of the Microsoft 'Origami' UMPC UI (remember that?). Widgets can now be resized, there are minor tweaks to things like email, calendar and contacts, and there's improved enterprise support.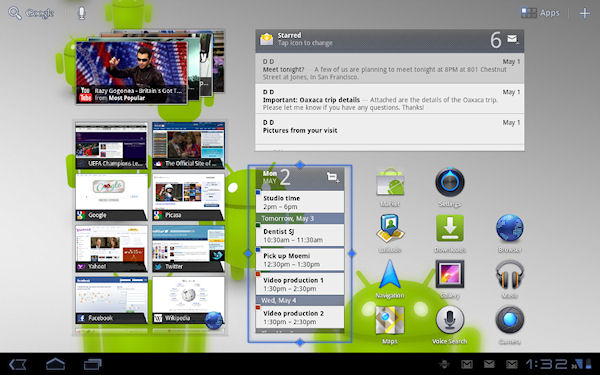 Google also launched movie rentals for Android, an app that is currently only available on the Motorola Xoom in the US, it seems, but will roll out to Android 2.2 devices in the coming weeks. 3.1 is expected to become available this summer
Lastly there was a preview of Ice Cream Sandwich - the next major version of Android - which has yet to be given a number. Apart from being an annoyingly long codename, ICS aims to recombine Honeycomb with the main Android, thus creating one version for all devices. The logical number for it, therefore, would be 4.0. It doesn't look like much more was said about ICS, but there was a logo.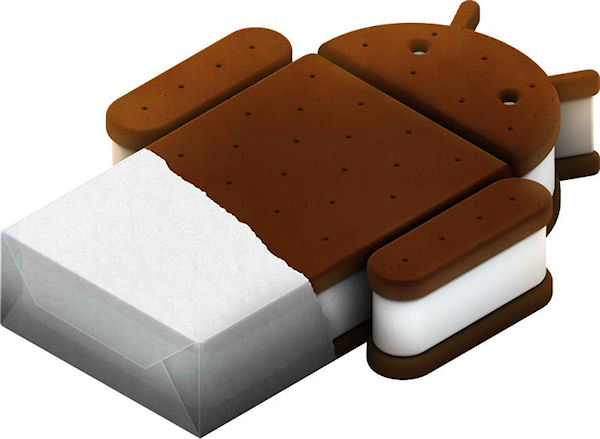 My overriding impression is that, after two years of amazing growth and taking the mobile world by storm, it's now getting harder for Google to launch eye-catching, or even complete innovations for Android. Honeycomb has been viewed as half-baked by many, and first impressions of Music Beta by Google are along the same lines.
But Android's momentum is such that Google doesn't have to make OMFG! announcements. The priority should be to ensure that Android remains competitive with iOS and continues to give developers as many tools and opportunities as possible. So while this wasn't the most exciting set of announcements, the first day of Google I/O 2011 probably delivered what it needed to.