As expected, neither Sony nor Microsoft made any mention to next-gen gaming hardware during their E3 press conferences, leaving that task to Nintendo later today. Microsoft did however announce several new services for the Xbox and in fact, Windows 8, that are heading to users towards the end of this year, one which, questionably, steps right on Nintendo's Wii U toes.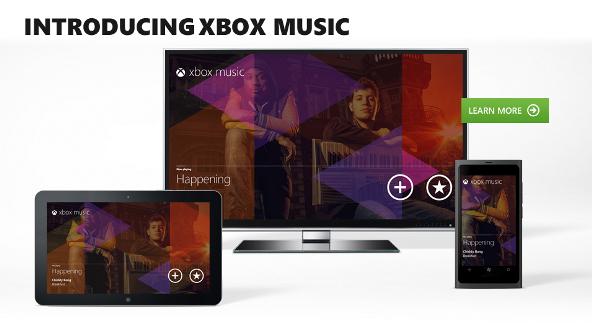 Xbox Music, is one service that the firm will be launching, integrated into Xbox, Windows 8 and Windows Phones, giving it some serious appeal for those with even one foot in the Microsoft ecosystem. The service is essentially Microsoft's go at matching offerings such as Apple's iTunes Match, Samsung's Music Hub and Spotify, by offering subscription streaming from a database of over 30 million tracks, though, there's no word on pricing just yet. Microsoft also made brief mention to 'Xbox Entertainment', which will eventually encompass video streaming/download services and more, allowing for synchronisation of playback progress across devices.
New technology, Xbox Smart Glass, shares a surprising familiarity to the concept of Nintendo's Wii U GamePad, only it'll work on phones and tablets alike, be they Windows Phone, iOS or Android based. Microsoft demonstrated the technology's use in several ways; to control the Xbox with touch or view the menu screen on a tablet, to provide extra contextual content when viewing sport, TV shows, movies and even when gaming and, last but not least, Microsoft has confirmed that Internet Explorer will be heading to the Xbox and will feature touch-pad control from a Smart Glass device.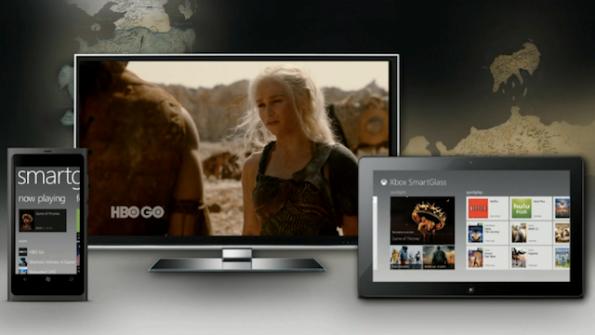 For Microsoft, however, Smart Glass appears much of a last minute effort, we don't know if the concept came from Nintendo's Wii U or perhaps from modern Smart TVs, either way, much of what was shown at E3 was a concept video and there was no mention of integration into the social elements of the console, suggesting that whilst the new technology will no doubt see some use this year, it's not going to form any significant part of a gamer's daily usage until several updates and games down the line, not until the Xbox 720 hits, suggesting that the Xbox 360 is being used as a beta test for something more that's to arrive next year, leaving Nintendo and its Wii U with some breathing room, at least at first. Unlike Sony and its PS Vita integration, Microsoft's made a smart move in supporting 3rd party mobile platforms.