Microsoft clearly has plenty in store for this year's E3 entertainment expo, but the company's two big reveals may have already been made.
Project Natal has been unveiled as Kinetic for Xbox 360, and it looks as though the console itself is in line for a redesign.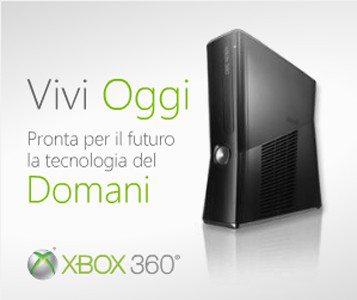 The often-rumoured Xbox 360 Slim appears to have surfaced in an animated advertisement on Italian gaming website Console Tribe.
Although the advertisement has since been pulled, it did provide a few nuggets of information by stating briefly; "Presentazione della nuova Xbox 360. Disco rigido da 250GB. Funzione Wi-Fi incorporato. Compatible con Kinect. Vivi Oggi. Pronta per il futuro la tecnologia del Domani."
In English, that translates roughly to "Presentation of the new Xbox 360. 250GB hard drive. Built-in Wi-Fi function. Compatible with Kinect. Live Today. Ready for the future technology of tomorrow."
Microsoft has yet to comment on the leak, but all signs suggest a redesigned Xbox 360 console - with integrated Wi-Fi - will be officially outed later today. The Xbox 360 Media Briefing begins at 18:30 BST and will be streamed live at Xbox.com.