Sony go mad with PSP screenshots…
Sony go mad with PSP screenshots….

Sony have released a whole raft of screens for upcoming and released games on the PSP..

The first set are from Pursuit Force, in which you play a young, cocky, street tough cop. The player is tasked with bringing to justice five of the Capital City's most infamous gangs, including 'The Killer 66', a deadly gang of far eastern origin - perhaps the greatest threat to the security of the entire state! Assisted by the old-school, short-tempered Chief of the Pursuit Force who likes to play by the book, players find themselves immersed in an adrenaline fuelled, high speed chase across 400km of city streets, freeways and off-road tracks, in their battle to outsmart the bad guys and rid the state of crime.

Pursuit Force features more than 30 heavy action cases to crack, set across five distinctly unique districts, with their own hazards and dangers. The player must exploit the unique ability to leap between a variety of different vehicles whilst racing at breakneck speeds of over 150mph.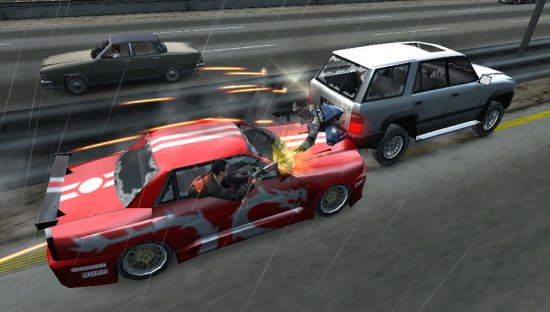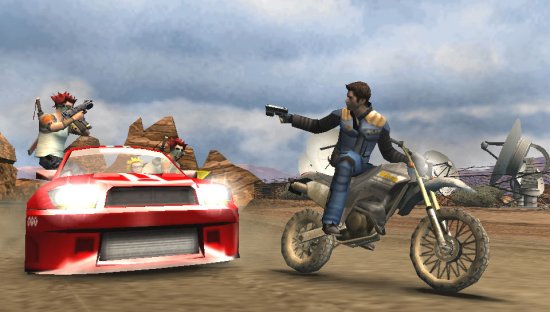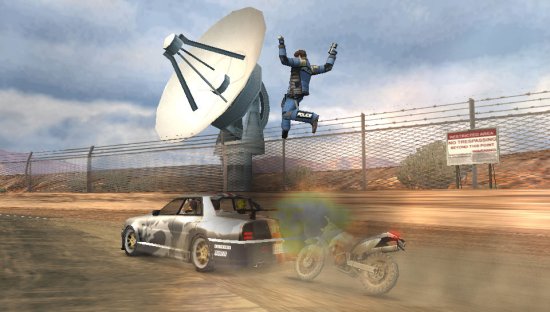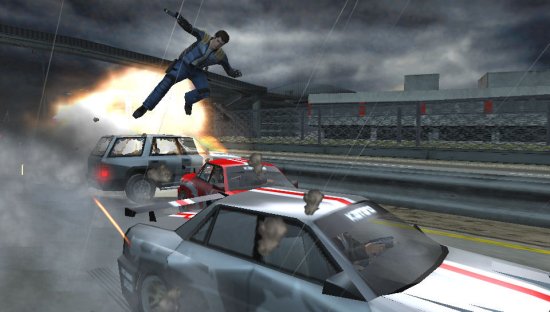 Next up is MediEvil Resurrection, which is a sequel to MediEvil, a PS1 game that so far, hasn't seen release on the PS2. The game lets you follow Dan's quest across the magical land of Gallowmere, taking in oodles of varied levels, gazillions of combat moves and bucketloads of weapons. As the storyline unfolds, you discover more and more of the MediEvil universe; a weird and wonderful place bursting with action and boundless humour. In addition the game supports two multiplayer modes with mini-games, with WiFi compatible multiplayer support.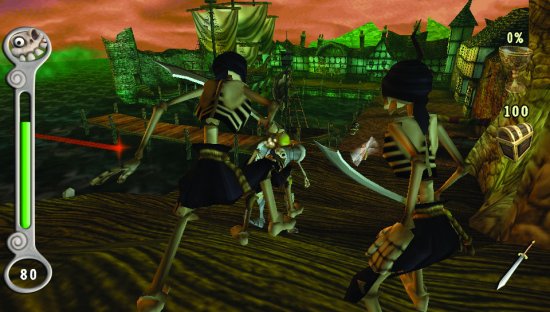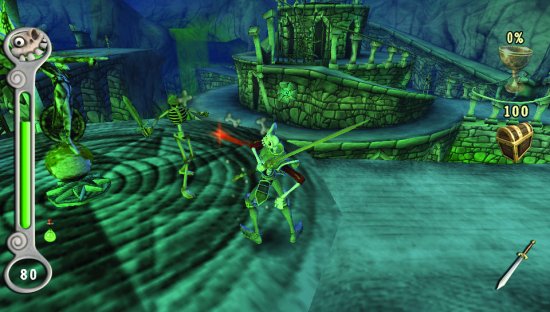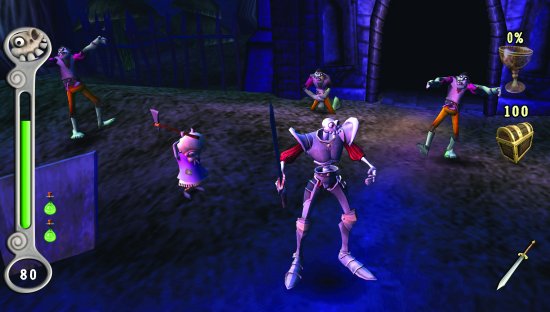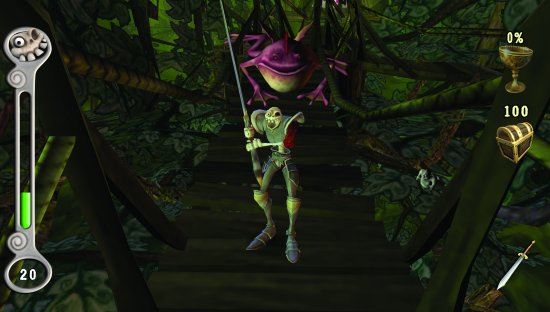 And staying within the cartoony mould set by MediEvil, we've got Everybody's Golf which gives you the chance to go golf crazy and take on a cast of colourful characters in the coolest clubhouse around. No need for airs and graces here – just select a golfer from a range of friendly faces, and customize their abilities, attributes and appearance before teeing off across a series of challenging courses and game modes. Go head-to-head with both friends and foes via WiFi compatible Ad Hoc Mode and become a true golfing legend.