SEGA has confirmed that Yakuza 3 will be released in an exclusive premium edition pack when it hits shelves on 12th March 2010.

The pack will include the following pieces of content:

4 pieces of DLC

1. Battle for Survival – Take on all the bosses of Yakuza 3 as Kazuma
2. All-Star Tournament (7 character tournament)
3. All-Star Tag Tournament (8 team tournament)
4. Haruka's Request - This unique series of challenge missions will send you on a task of exploration throughout the entire Yakuza world, playing mini-games and entertaining Haruka.

• 31 track soundtrack
• Yakuza Who's Who – learn how all the characters are connected and who turned from rivals to allies in this fully animated guide

In addition to this, gamers who pre-order the game will receive the Challenge Pack which will allow them to enjoy 2 player mini games, competing against their friends at Pool, Bowling, Darts and Golf. They will also be able to customise their principle characters with four alternative costumes for Kazuma, Haruka and Rikiya.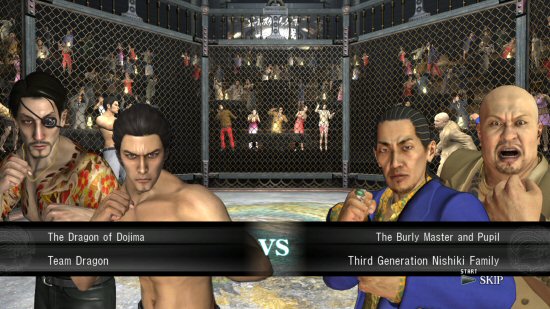 Following the events of the previous game, Kazuma and Haruka (his adopted daughter) have left Kamurochoto to seek a new life in Okinawa where they manage an orphanage for children. However, their peaceful life is soon interrupted when a series of events unfold pulling Kazuma back into the shadowy past he thought he had left behind.

With Tokyo and Okninawa as the game's backdrop gameplay will largely focus on combat, as you learn new moves the more you progress and earn skill points to dish out on various combat ablities They'll also be the chance to enagage in a variety of real-life activities from buying items in licensed shops and businesses to eating in restaurants you can find on actual streets of Tokyo and away from the action, they'll be a variety of mini-games including billiards, karaoke and golf to offer you some much needed rest from the button-mashing.

Yakuza 3 will be available exclusively on the PlayStation 3 computer entertainment system on 12th March 2010.