Square Enix has been teasing an unnamed game reveal via its Twitch account. The teaser/reveal has been ongoing since Monday and is scheduled to end sometime today. The obtuse teaser hasn't been very illuminating but many people were thinking it is probably for a new Deus Ex game.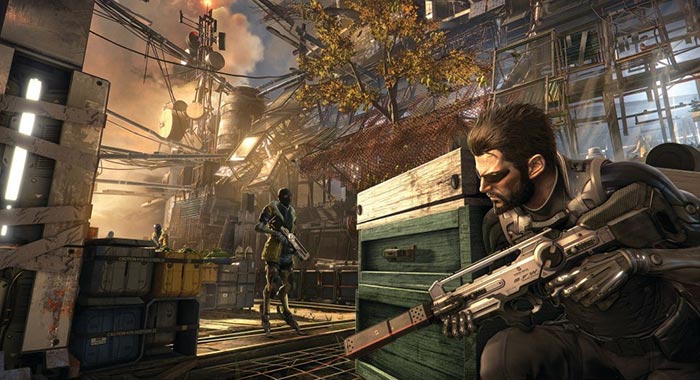 Yesterday a whole host of images leaked onto the internet revealing that the teasing concerns a game called Deus Ex: Mankind Divided. The images feature the easily recognisable Human Revolution hero Adam Jensen. While some news sites contacted Square Enix for confirmation of such a game, Game Informer magazine has now confirmed the game, as it features on the periodical's May cover. Game Informer has published an article about the game and its development, as a taster for the May print magazine issue.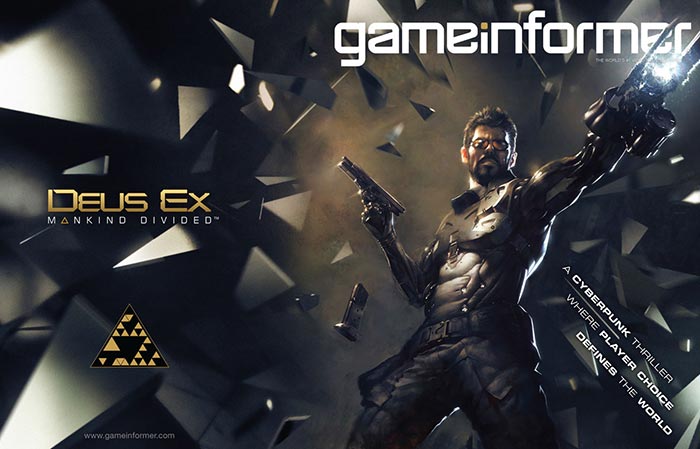 The new game follows on from Human Revolution and is set two years after the events in that game, in the year 2029. Adam Jensen works with an Interpol-funded task force to hunt down and capture augmented terrorists. He will have to work during a time when humans have a fear and mistrust of transhumans and their abilities due to the events at the end of Human Revolution. Gameplay can lean towards more stealthy or action-packed, as you prefer, with better enemy AI and new tools and gadgets available to the hero.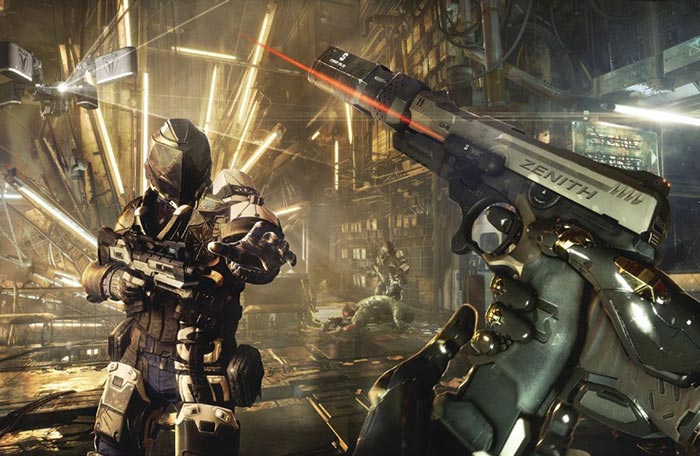 Last night Square Enix official Deux Ex Twitter account finally caught up with the fact that the cat was out of the bag and promised a full reveal, as below:
Come see the future of Deus Ex, tomorrow at 09:00PT/12:00ET/18:00CEST on http://t.co/cyr5xIE3fm. #CantKillProgress pic.twitter.com/bJS5Gf2gUu

— Deus Ex (@DeusEx) April 7, 2015
Game Informer says that Deus Ex: Mankind Divided doesn't yet have a release date, but confirms that it's headed to PS4, Xbox One, and PC.