Whilst EA has been pretty vocal on the new additions and enhancements to its FIFA series , Konami has remained tight-lipped leaving fans curious as to how the franchise will evolve this year.

Konami has yesterday confirmed that Pro Evolution Soccer 2009 will be released this Autumn on PS3, PS2, Xbox 360 , PSP and PC. It has also stated yesterday that there will be "extensive new additions that are certain to cement the franchise's reputation as the world's definitive soccer title for any format."

Konami believe this year that it has bridged the gap even further between PES and the real thing, which includes a major graphical update to ensure its players look more like their real-life counterparts.

Similarly, all-new options allow users to tailor the game to their own tastes, while new stylish moves, innovative control schemes and key online elements.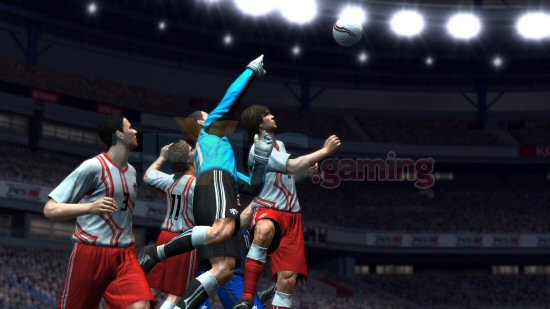 Click for larger image



We'll be expecting in-depth details soon.

Last week, Konami also confirmed that Argentinean forward Lionel Messi will be the face of the latest version of the Pro Evolution Soccer series. Regarded as one of the most exciting talents of the modern game, the 21-year-old is a ever-present fixture on both the Argentinean national team and his club team, FC Barcelona. He has led FC Barcelona to the 2005-06 UEFA Champions League title, was named SI Latino's World Player of the Year in 2007, and has been runner-up to prestigious awards including the France Football Player of the Year, and the World Soccer Footballer of the Year. As part of the deal, Messi will appear on the packaging and point-ofsale materials for Pro Evolution Soccer 2009.