Rockstar Games has released the Rockstar Games Launcher for Windows PCs. The software is designed to allow Rockstar game fans to easily access all this publisher's games from one handy interface. In essence it collects all the Rockstar games installed on your PC that may come from disc-based purchases or various online digital stores - into one launcher interface.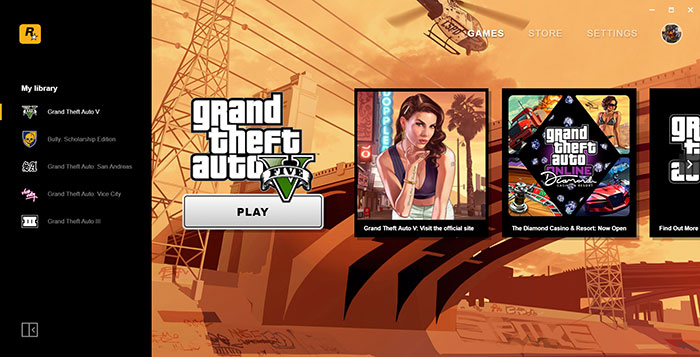 The functionality of the Rockstar Games Launcher extends into the usual areas of rival games launchers like Steam or GoG Galaxy, providing; games news, games patches and feature updates, and cloud save functionality. (Some games are currently not supported.)
Of course all this effort isn't just for your benefit… The Rockstar Games Launcher is also a store, and you will be encouraged to buy new Rockstar PC titles from it to expand your collection.
Rockstar has a special bonus to attract unconvinced Windows users to make the effort to download and install its new launcher software. "For a limited time" you can claim a free copy of the classic Grand Theft Auto: San Andreas on PC and permanently add it to your games library.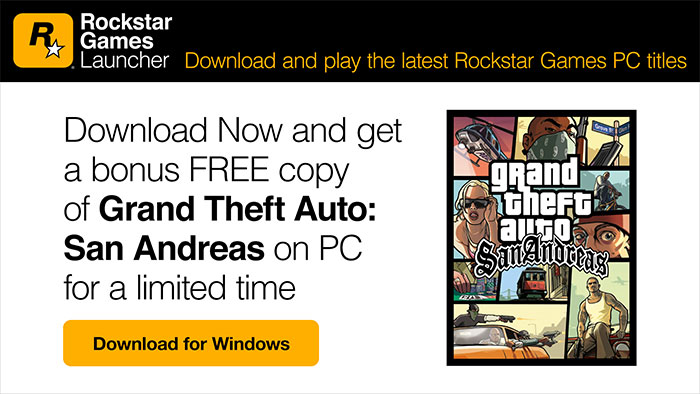 There is another 'bonus' to the release of the Rockstar Games Launcher for Windows - there is chitter-chatter that it is an important precursor for Red Dead Redemption II coming to the PC platform. We shall see.
If you are interested in another games launcher for PC and you are fond of Rockstar games you can download the launcher direct via https://socialclub.rockstargames.com/rockstar-games-launcher today.