Bethesda released Wolfenstein II: The New Colossus on Friday and both AMD and Nvidia have been quick to follow up with hotfix-style driver updates. AMD's update fixed some application crash / hang issues with Radeon RX Vega series graphics products. Similarly Nvidia has provided a "key stability fix," ahead of its planned 'Game Ready' driver coming this week.
AMD Radeon Software Crimson ReLive Edition 17.10.3
As mentioned in the intro, this hotfix has been delivered swiftly. A new AAA Vulkan game crashing on its newest RX Vega gaming hardware would be bad PR for AMD if not fixed quickly. AMD has fixed two new games with similar problems:
Fixed Issues
Wolfenstein II: The New Colossus may experience a crash or application hang on game launch with Radeon RX Vega series graphics products.
Destiny 2 may experience a game crash or application hang during single player mission six on Radeon RX Vega series graphics products.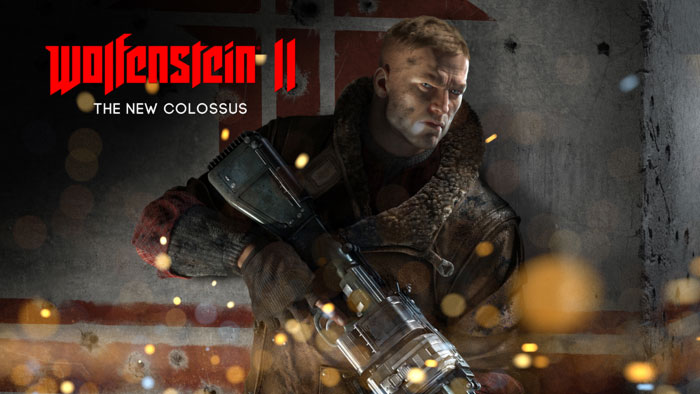 A few new known issues have appeared and are on AMD's hit-list. For example, a random system hang when using 12 GPUs for compute workloads over long periods, and an intermittent system hand when playing Assassin's Creed: Origins on Windows 7 systems are being scrutinised. Please check through the official release notes for further known issues and to download the hotfix drivers directly from AMD.
GeForce Hotfix Driver Version 388.10
The Nvidia hotfix driver sounds like an essential upgrade for Wolfenstein II: The New Colossus players wielding Kepler-based GPUs. As usual it isn't that straightforward, the problem is vaguely described as "a key stability fix" and it applies to "certain Kepler-based GPUs".
If you are running a Kepler GPU and haven't experienced any software stumbles yet it's probably worth waiting until later this week for the official WHQL Nvidia Game Ready Driver for Wolfenstein II: The New Colossus.
Speedrun (warning: spoilers)
The game was barely out of the stable doors when a YouTuber by the name of DraQu published an impressive sub-80 minute speedrun on Saturday. As a reminder, Wolfenstein II: The New Colossus is a single player only game which has been built to provide solid entertainment with its story mode. I have skipped through the video, embedded below, to check it is what it claims to be, however I haven't watched it as it would obviously be a 'spoiler' for those wishing to complete the game in their own leisurely fashion.