Square Enix has announced a fun competition where participants can win their own island. Buyers of the Just Cause 3 Day 1 Edition (pre-order required) for PS4 or Xbox One, can enter the competition for the unspecified land mass. However the island probably won't turn out to be any kind of tropical paradise, as the T&Cs state that the "sponsor does not guarantee the Island to be inhabitable, developed or reachable by any means other than a boat."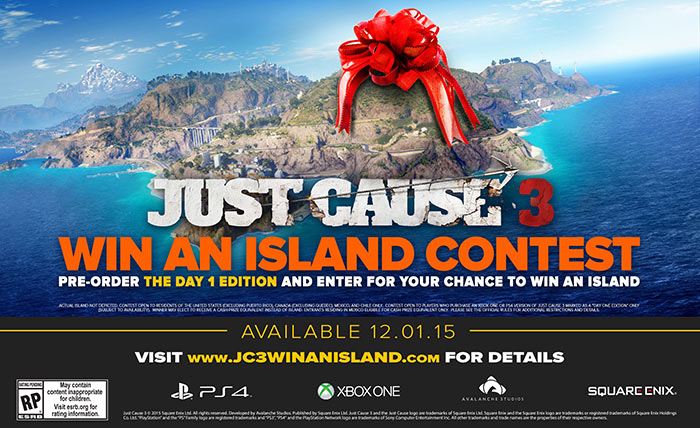 Square Enix's crazy Just Cause 3 competition starts on 1st December, 2015 at 12:00:00 AM PT and ends 29th February, 2016, at 11:59:59 PM PT. At the end of that time period you must be hold pole position at the top of the Chaos Points leader board. Chaos points are awarded in line with the scale and creativity of the destruction you wreak in the game.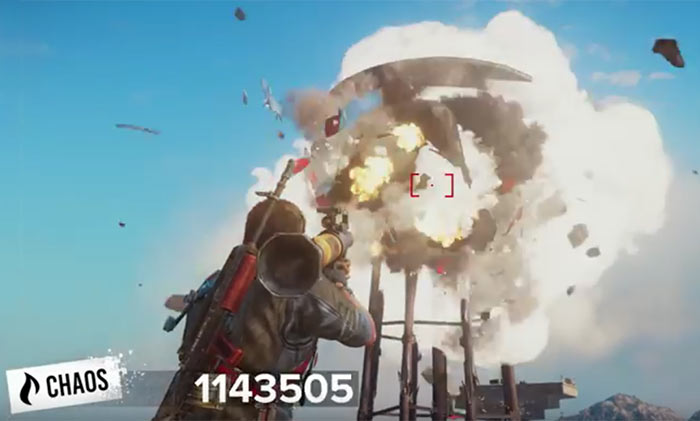 Delving deeper into the T&Cs it seems like the island is valued at only about US$50,000 as such a sum is offered as a cash alternative - if you win but don't fancy owning your own island. The winner must consider what kind of island anyone can you buy for that much money in 2015 – hopefully they would find out before having to make the choice.
Further drawbacks to accepting the prize of the island include the competition terms stating that "all taxes and fees associated with purchasing and obtaining of the Island (including but not limited to attorney's fees, escrow, and closing costs) are the responsibility of the Winner."
The happy islanders of the UK can't even enter this competition. To win, and successfully claim the prize, an entrant must be 18 years or older and live in the United States (including the District of Columbia, excluding Puerto Rico), Mexico , Chile and Canada (excluding Quebec).