Nintendo released a brief statement today, passing on the news that company president Satoru Iwata has passed away. Mr Iwata was just 55 years old but had been suffering from cancer. Nintendo said that a growth in Mr Iwata's bile duct was the cause of his death. The Nintendo president had surgery to try and remove the growth last year and after a brief absence, to recover, resumed his duties at the company.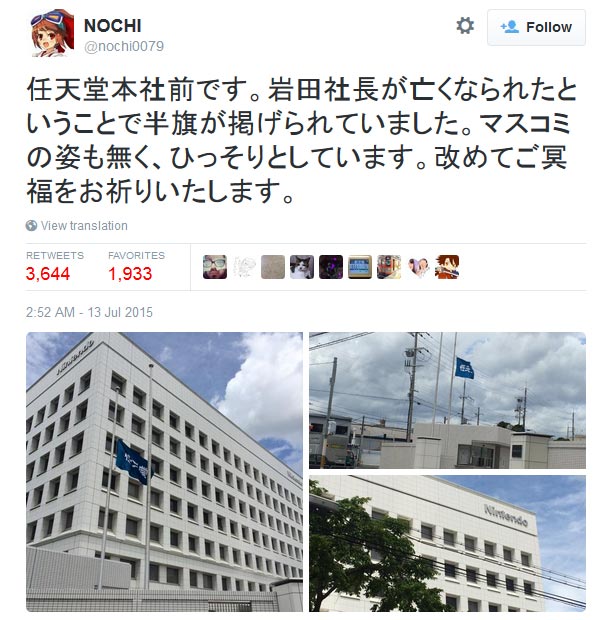 Flags are flying at half-mast, Nintendo HQ today.
Satoru Iwata was Nintendo's fourth president. Before reaching the top at Nintendo he had been a programmer, engineer and designer at HAL Laboratory, famous for the Smash Brothers and the Kirby series of games. In May 2002 he was appointed President of Nintendo.
Iwata had a strategy to widen the appeal of Nintendo products by selling entertainment devices and software that went beyond the traditional gaming market. Under his reign the first such product was the Nintendo DS which was released in 2004. The DS was quite a departure from previous 'Gameboy' designs with its dual screens and stylus. On the software front it appealed to a wider audience with its educational and training titles.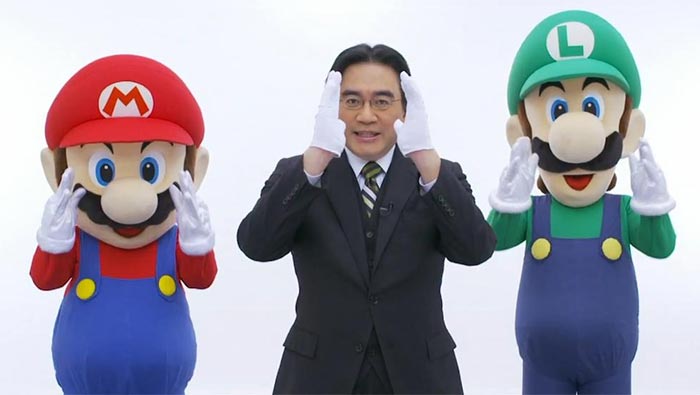 In 2006 the Nintendo Wii launched and was a huge success thanks to appealing to this wider market again - and going even further to introduce active, dance and fitness style computer games. Many software titles, the controllers and notable accessories like the Balance Board, prized gamers off the sofa as they were inspired to bounce around the living room.
Later Nintendo products have had a harder time in the market, facing powerful, expensive smartphone and tablet competition on the portable side and the hardcore console gamers and powerful gaming PCs in the living room/bedroom. Its next big launch, rumoured to be called Nintendo NX console and due in about a year's time, is the subject of anxious discussions among Nintendo fans.
Twitter is currently overflowing with tributes to Mr Iwata.