Valve has quietly adjusted the terms of the Steam Subscriber Agreement. The agreement changes mean that European customers will be able to get refunds for their Steam Store purchases - no transaction charges and no questions asked - for up to fourteen days following their purchase.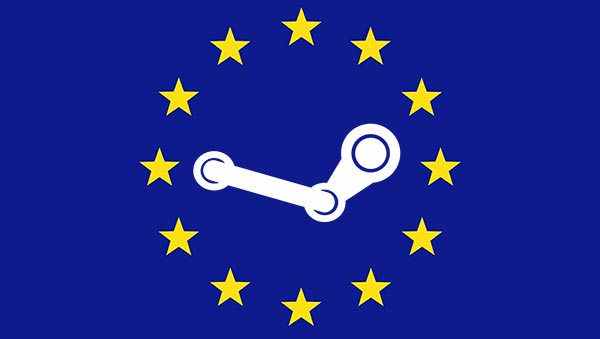 The updated section of the agreement is under Part 3. 'Billing, payment and other subscriptions'. The new wording is as follows:
"If you are an EU subscriber, you have the right to withdraw from a purchase transaction for digital content without charge and without giving any reason for a duration of fourteen days or until Valve's performance of its obligations has begun with your prior express consent and your acknowledgment that you thereby lose your right of withdrawal, whichever happens sooner. Therefore, you will be informed during the checkout process when our performance starts and asked to provide your prior express consent to the purchase being final."
However the 14 day period doesn't let you give any purchased software a test run. As noted by MCVUK, and implied above, Valve's "performance of its obligations" starts as soon as you download and install the software, so these acts can cut short your refund window with immediate effect. When you download and install the game the Steam Client offers up the following prompt:
"By clicking 'Purchase' you agree that Valve provides you immediate access to digital content as soon as you complete your purchase, without waiting the 14-day withdrawal period. Therefore, you expressly waive your right to withdraw from this purchase."
Overall the usefulness of this 14 day refund window to EU residents is therefore probably very limited. Meanwhile New Zealand based subscribers get extra rights in that they can theoretically get refunds if a software product is not of "acceptable quality." It will be interesting to see how many Kiwis manage to pry their money back out of Valve's fists thanks to that new clause.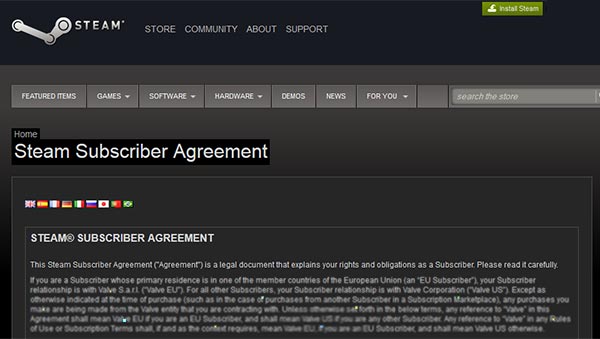 IP Proxy warning
There's one more new thing of note in the new Steam Subscriber Agreement which could cause quite a painful impact to some users. The paragraph, concerning user IP address spoofing, reads as follows:
"You agree that you will not use IP proxying or other methods to disguise the place of your residence, whether to circumvent geographical restrictions on game content, to purchase at pricing not applicable to your geography, or for any other purpose. If you do this, we may terminate your access to your Account."
That sounds quite heavy handed treatment for paying customers. Do readers think that Valve is justified in terminating accounts due to users seeking bargains in this way?